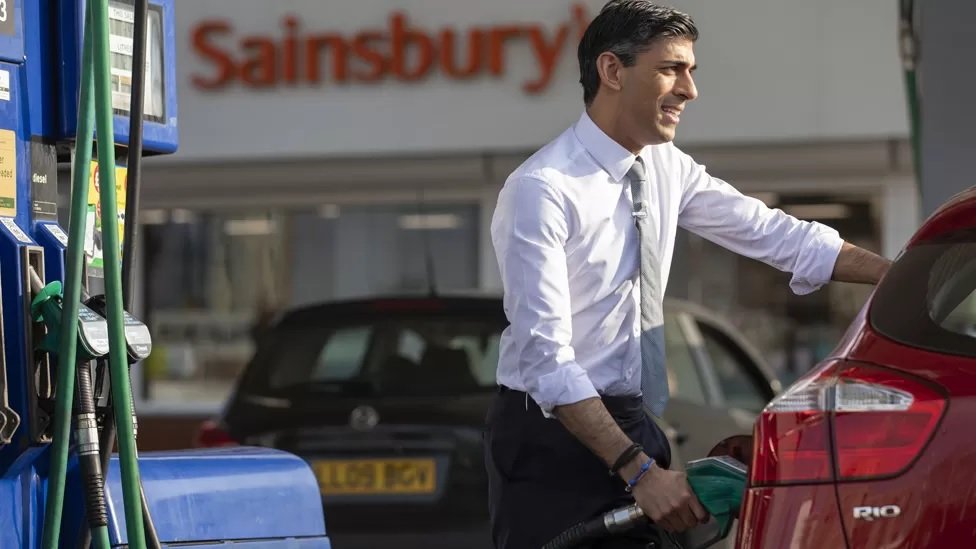 The United Kingdom has decided to extend the ban on new petrol and diesel cars and vans to the year 2035, five years beyond the previously announced target of 2030. UK Prime Minister Rishi Sunak made this announcement, emphasising his government's commitment to ensuring a smoother and more manageable transition to electric vehicles (EVs) for both consumers and the automotive industry.
Under the revised plan, Sunak assured the public that petrol and diesel cars and vans will continue to be available for purchase until 2035.
Even after the ban takes effect, these traditional vehicles will still remain accessible through the second-hand car market. Individuals who prefer or rely on petrol and diesel vehicles will have options in the used car market.
The Climate Change Committee has strongly emphasised the importance of achieving the 2030 phase-out of new petrol and diesel car and van sales for the UK's decarbonisation goals. The committee expressed concerns earlier in the year about the sluggish pace of efforts to meet net-zero commitments.
However, Prime Minister Rishi Sunak remains steadfast in his assertion that the UK is "on track" to achieve its climate commitments.
Meanwhile, electric car sales have been on the rise, with nearly 17% of new car sales in 2022 being battery-electric. This surpasses the CCC's schedule and represents a significant increase from the less than 2% recorded in 2019.
Premier Rishi Sunak argues that consumers should have the choice to decide whether to buy an electric car rather than being compelled by government mandates. He contends that the new plan aligns with policies in countries like Germany, France, Spain, and Canada, which also prioritise consumer choice in the transition to electric vehicles.
Rishi Sunak asserts that his review of the government's green commitments prioritises the long-term interests of the country over short-term political considerations. He aims to ensure that climate policies are sustainable and do not overly burden households.
UK prime minister was also concerned about the potential high costs associated with certain proposed measures, suggesting that they could place significant financial burdens on typical families.
The Energy and Climate Intelligence Unit (ECIU), an independent climate think tank, points out that many of these measures do not call for a financial burden. Four out of five people purchase second-hand vehicles, which are not subject to a phase-out date. Older cars can continue to be driven even after the 2030 phase-out date.
The 20% of people who can afford to buy new cars already had six years to choose between fully electric vehicles and hybrids. With the extended timeline, they now have 11 years to make that decision.
The UK government also has plans to transition from gas boilers to low-carbon heating alternatives like heat pumps, reducing emissions associated with residential heating. Sunak announced a substantial increase in subsidies for installing heat pumps in homes. The grant is set to rise by 50%, reaching £7,500.
CCC notes that it was not consulted before the announcement. As a result, the CCC now faces the challenging task of conducting a comprehensive assessment to determine the carbon cost implications of the proposed changes.
Sunak's proposed changes introduce additional challenges to the quest to meet current climate targets. Any additional carbon costs will need to be offset by increased savings in other areas.
Prime Minister expressed pride in the United Kingdom's leadership in climate change efforts and its commitment to international agreements. This commitment includes the nation's dedication to achieving the ambitious 2050 net-zero emissions target set in 2019 by former Prime Minister Theresa May.
Net zero emissions mean that the country aims to balance the emissions it produces with the emissions it removes. It effectively ensures it doesn't contribute additional greenhouse gases to the atmosphere.
The UK was successful in reducing emissions compared to other nations, contributing significantly to its status as a leader in addressing climate change. Since 1990, the UK has substantially reduced emissions, amounting to a 48.7% decrease by the end of 2022. This figure excludes emissions from international aviation and shipping.
These emission cuts surpass those of other G7 countries, which consist of the world's seven largest advanced economies.
A significant driving force behind the reduction in emissions has been the transition away from fossil fuels in electricity generation. Emissions from this sector have impressively decreased by approximately 75% since 1990. Renewable energy sources, such as wind and solar power, have been instrumental in diversifying the energy mix.
Related posts