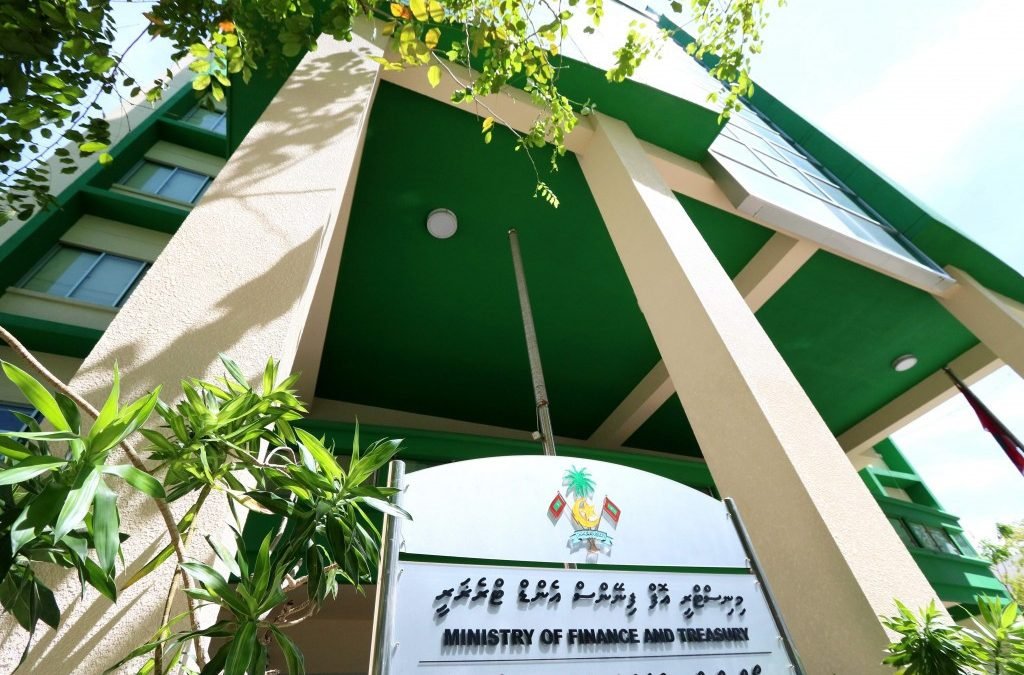 The Ministry of Finance has announced a slate of Treasury bill sales for next week, aimed at covering state expenditure. The ministry said it would sell T-bills worth MVR 5.2 billion, marking the highest value of securities issued at one time. The government had not previously sold more than MVR 1.5 billion worth of T-bills at a time.
Four T-bills will be issued on Sunday: MVR 1.1 billion, repayable within 28 days at 3.5 percent interest; MVR 263.4 million, repayable within 98 days at 3.8 percent interest; MVR 79 million, repayable in 182 days at 4.23 percent interest; and MVR 995.5 million, repayable within 364 days at 4.6 percent interest.
The number of T-bills the government can sell annually to raise the financing needed to maintain the state's cash flow is approved within the annual budget. The sale of new T-bills often covers settlements for those previously sold.
According to finance data, the total amount of outstanding T-bills sold by the government as of 18 October stood at more than MVR 57.3 billion. This includes; MVR 6.3 billion of one-month, MVR 1.9 billion of three months, MVR 3.8 billion of six months, and 26.2 billion of one year.
T-bills are usually issued by the Ministry of Finance once a week to raise money to meet the state's cash flow requirements and are usually sold to the pension fund, banks, some government-owned companies, and private companies, with interest rates on the bills ranging from 3.50 percent to 4.60 percent.
T-bills are short-term debt instruments issued by the government to raise funds and are issued at a discount, where the buyer receives the face value of the issue upon maturity.
Outgoing Finance Minister Ibrahim Ameer, during his 2024 National Budget presentation to the parliament on Tuesday, noted that the government will need to raise MVR 6.1 billion for this year's MVR 6.5 billion supplementary budget.
Related posts