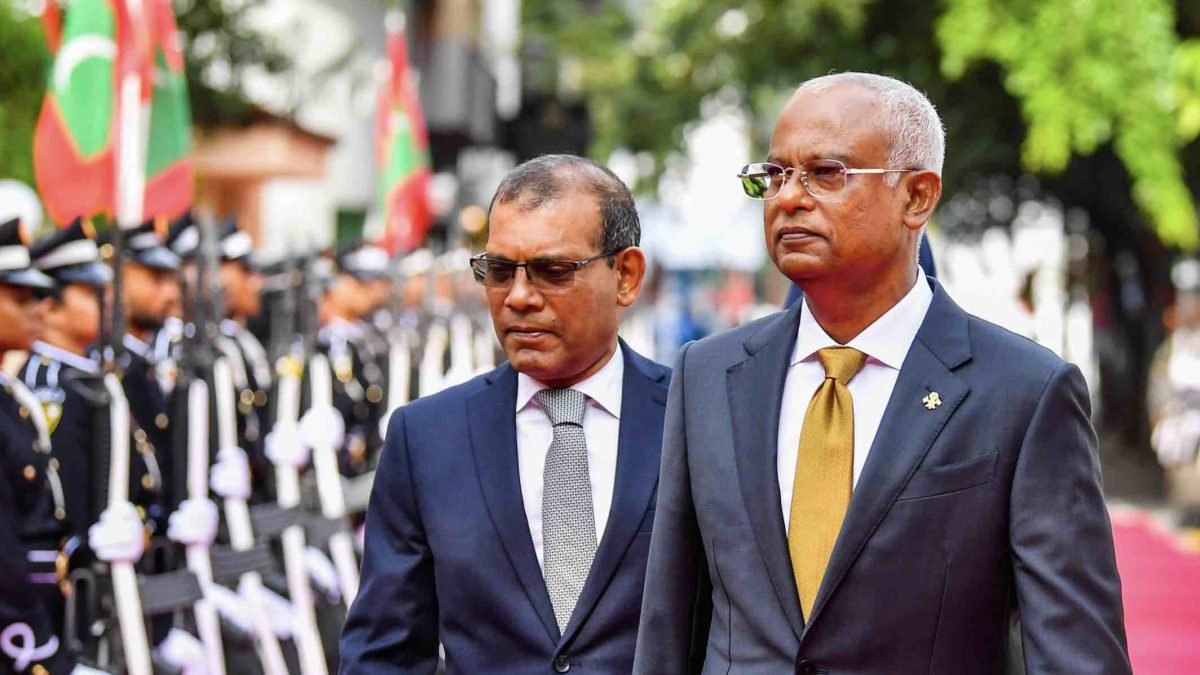 The Maldivian Democratic Party (MDP), currently holding a supermajority in the Parliament, has agreed to fast-track a resolution for a constitutional referendum. The referendum aims to gauge public support for a shift from the current presidential system to a parliamentary system of governance. This decision closely follows former President Abdulla Yameen Abdul Gayoom's refusal to meet Speaker Mohamed Nasheed to discuss the very issue.
The resolution, which was submitted by Hulhudhoo MP Ilyas Labeeb on 12 September, has now found support within the MDP. The fast-tracking decision came after The Democrats' parliamentary group leader, Central Henveiru MP Ali Azim, secured an agreement from the MDP's parliamentary group leader, North Hithadhoo MP Mohamed Aslam.
The decision comes in the backdrop of the game-play for the run-off of the Presidential Elections. Both MDP and opposition PPM-PNC have courted The Democrats for a potential coalition. The Democrats have set a prerequisite for any coalition: support for the constitutional referendum aiming to change the governance system.
While the Democrats garnered just seven percent of the vote in the first round of the presidential elections, their share could become a significant tipping point in the closely contested race between incumbent President Ibrahim Mohamed Solih and Malé Mayor Mohamed Muizzu.
The Maldives had previously held a constitutional referendum on this subject in 2007. At that time, the majority opted to stick with a presidential system, despite both Nasheed and Yameen advocating for a parliamentary system. The resurgence of this issue has been a key point of divergence between Nasheed and current President Solih, causing members loyal to Nasheed to leave the MDP and form The Democrats.
Related posts