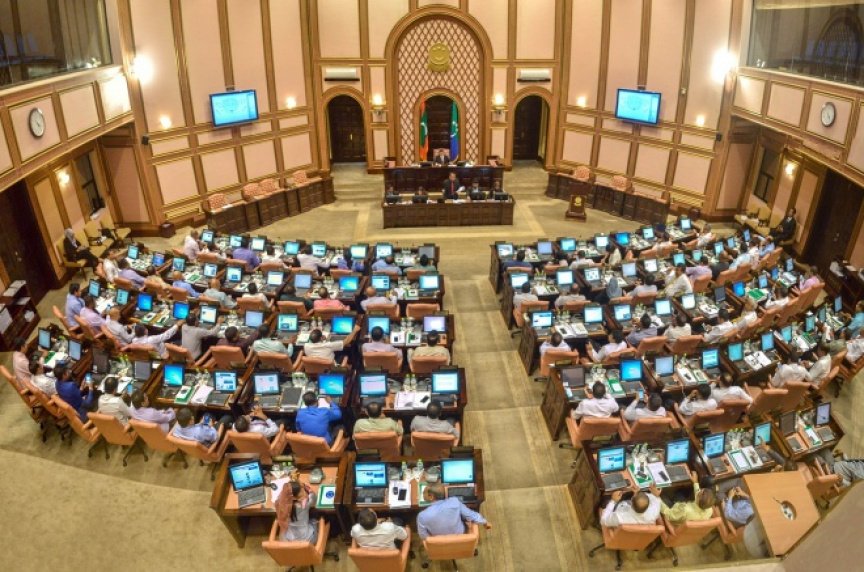 Speaker Mohamed Aslam has announced the appointment of five members of parliament to preside over sittings in the absence of both the Speaker and Deputy Speaker. This selection, grounded in Article 44 of the Parliament Regulations, was based on the length of consecutive service as MPs. 
The stand-in speakers are Meedhoo MP Ahmed Siyam Mohamed, who is with the longest tenure of 18 years and 8 months, followed by Maamigili MP Qasim Ibrahim, Eydhafushi MP Ahmed Saleem, Hanimaadhoo MP Abdul Ghafoor Moosa, and Kuda Huvadhoo MP Ahmed Amir, all having served for 14 years and 5 months. Precedence is given to the longest-serving members, with age as the deciding factor in cases of equal tenure.
Notably, the list excluded former top contenders Vilufushi MP Hassan Afeef and Maradhoo MP Ibrahim Shareef. Afeef's discontinuous service in the 17th and 18th parliaments led to his disqualification, rectifying a previous oversight where he presided over sessions despite not meeting the criteria.
Meanwhile, the Parliament has accepted a second no-confidence motion against Deputy Speaker Eva Abdulla, initiated by the Maldivian Democratic Party (MDP)'s Parliamentary Group (PG) with 50 MPs' signatures, including one independent MP, Mohamed Nasheed Abdulla. Parliament Secretary General Fatima Niusha confirmed the acceptance of the motion and the issuance of the required 14-day notice to MPs.
The motion stems from allegations that Eva Abdulla obstructed parliamentary proceedings, particularly those related to a no-confidence motion against her relative and former Speaker Mohamed Nasheed.
This is the second no-confidence motion against Eva Abdulla by the MDP, with the first being withdrawn after the initial round of the presidential election on 9 September. Eva's handling of the no-confidence motion against Nasheed drew harsh criticism from MDP members, leading to the filing of the second no-confidence motion.
Related posts