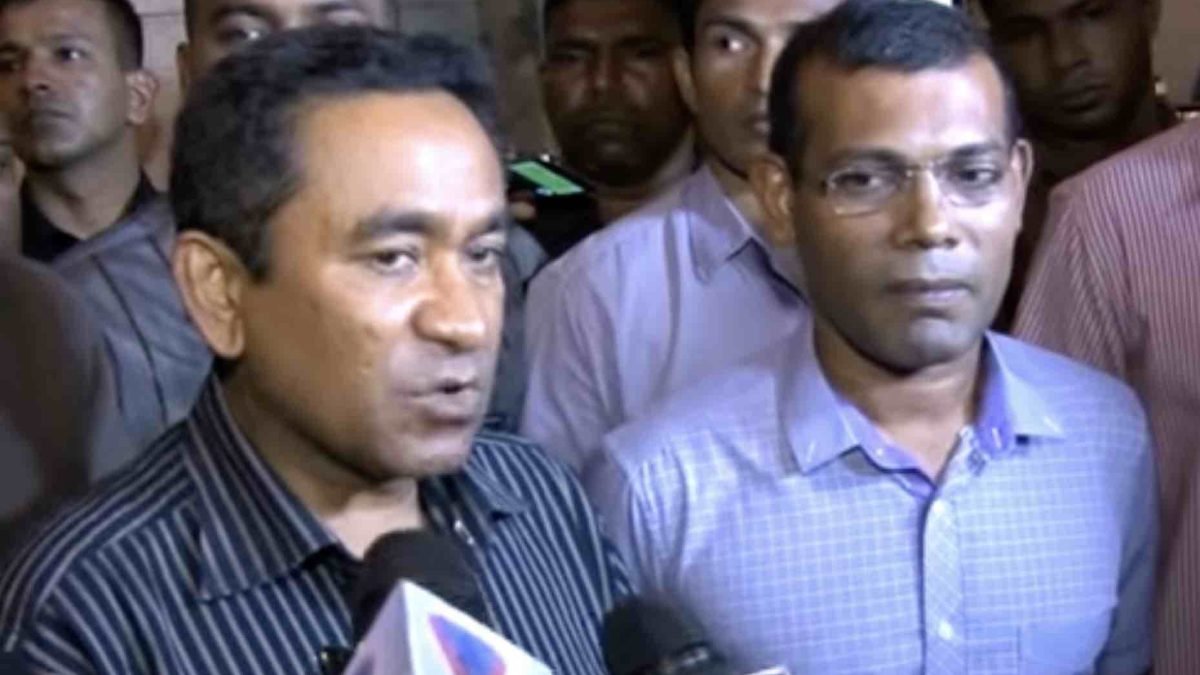 Former President Abdulla Yameen Abdul Gayoom has declined a request to meet Mohamed Nasheed, Speaker of the Parliament and founder of The Democrats. The meeting was intended to discuss former President Nasheed's push to transition the Maldives from a presidential to a parliamentary system of governance.
The snub comes at a crucial time, just ahead of the second round of the presidential election. Nasheed's party has been pushing for a change in the system of governance, even proposing a referendum to be held on 25 September. This stance has become a condition for forming a second-round alliance, particularly with Yameen's PPM-PNC. However, Yameen's refusal to even discuss the subject has thrown a wrench into the possibility of a coalition between the two parties.
Although Nasheed's Democrats came third in the first round of the presidential elections, their seven percent of the vote could potentially be a tipping point given the tight race between Malé Mayor Mohamed Muizzu and incumbent President Ibrahim Mohamed Solih.
Nasheed has been a long-standing proponent of a parliamentary system, arguing that the current presidential system exacerbates the country's political instability. Given the difficulties parties face in securing clear majorities, Nasheed contends that a parliamentary system would offer a more stable environment for governance.
The move by Yameen to decline the meeting can be viewed as a strategic play, opting not to give credence to the Democrats' agenda at this politically charged moment. His decision not to meet with Nasheed indicates the considerable challenges facing any prospective coalition talks and potentially solidifies his party's stance against the proposed shift in the system of governance.
Related posts