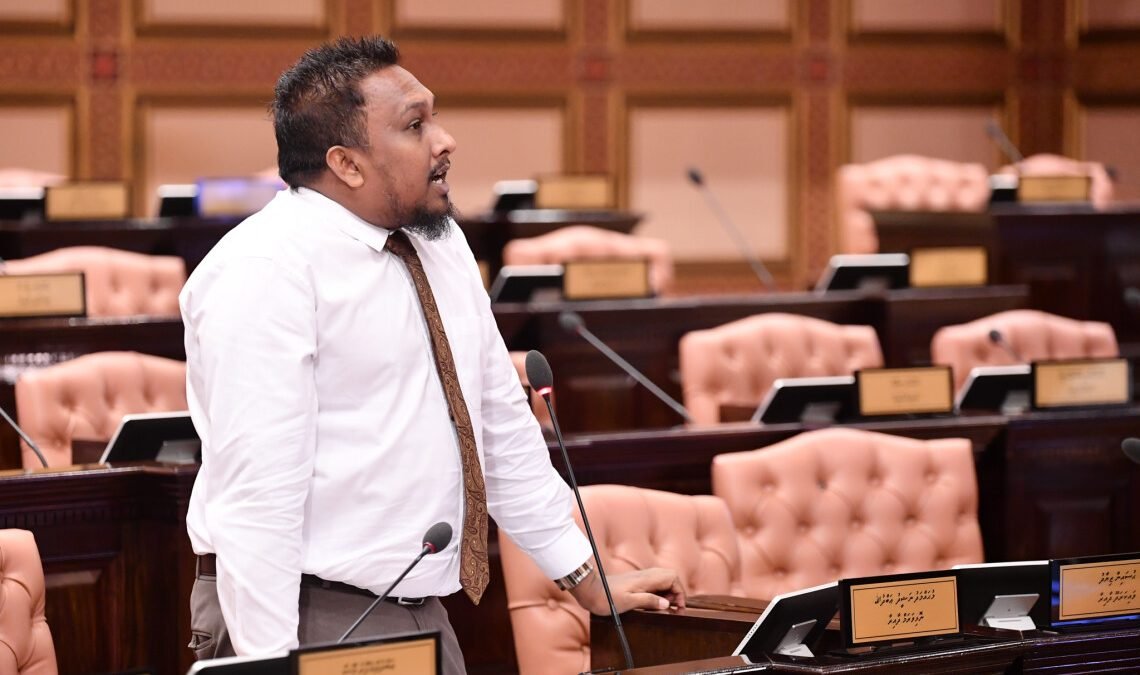 Member of Parliament for the Norivalhamu constituency, Mohamed Nasheed Abdulla, has introduced a bill to ban Israeli passports as a valid document to enter the Maldives.
In a statement posted to social media, Abdulla said the the bill, which seeks to amend the Maldives Immigration Act of 2007 to reflect the proposed ban, will serve as a condemnation of Israeli atrocities in the occupied Palestinian territories.
Arab nations and member states of the Organisation for Islamic Cooperation (OIC) have taken varying measures to ban the entry of Israelis into their countries, he said, adding that the Maldives should follow suit.
Should the bill pass, Israeli passport holders will be banned from entering the Maldives.
People gathered near the parliament on Wednesday to condemn Israel's "genocide" against Palestinians and called for a ban on Israeli passports. Protesters, who also met with MPs and Speaker Mohamed Aslam, urged the expeditious consideration and adoption of a resolution against Israeli aggression in Palestine, put forward by MP for Villingili constituency Saud Hussain.
Before the inauguration of President Mohamed Muizzu, the Parliament's Foreign Relations Committee decided to make a recommendation to the government to enact a ban on Israeli passport holders from entering the Maldives, as well as to ban all products and imports from Israel. This decision followed deliberations on a proposal put forward by MP for Maradhoo constituency, Ibrahim Shareef.
However, since the Presidential Inauguration on Friday, no further sessions have been held that will allow a Parliamentary resolution to move forward. Sessions are expected to resume on Monday with demonstrations also planned to coincide with the parliamentary deliberations.
Since the launching of its military offensive in Gaza on 7 October, Israel has killed more than 12,000 Palestinians, including over 5,000 children, and wounded more than 29,000 people.
Related posts