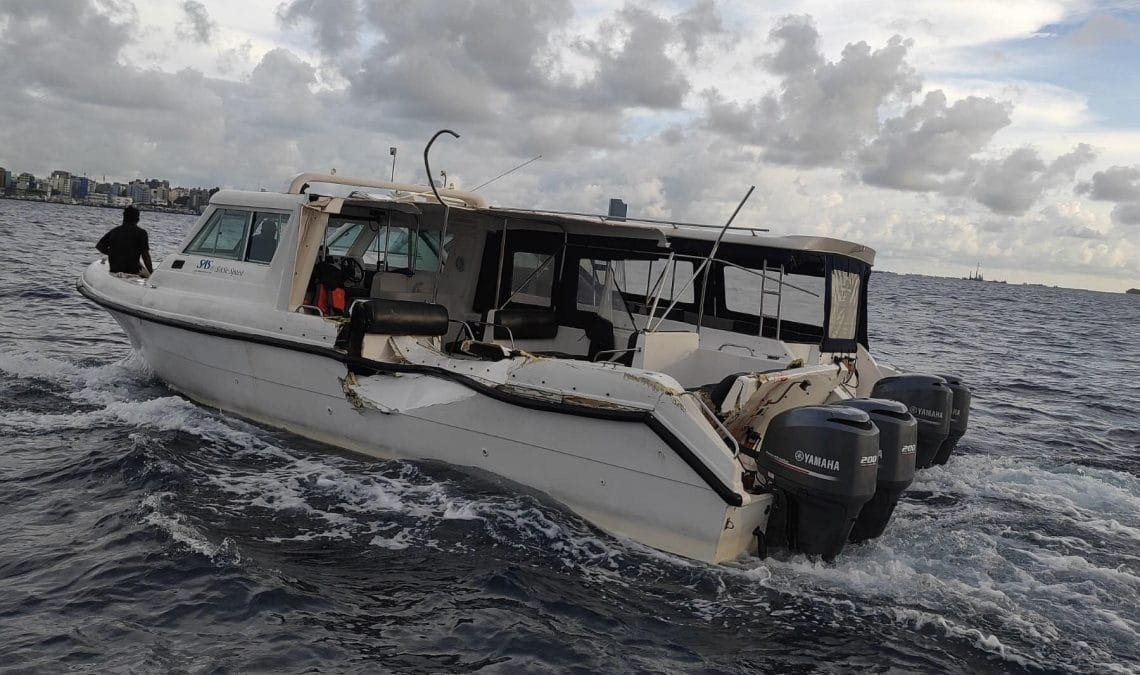 Saudullah Ahmed, a 53-year-old businessman and Managing Director of SAS e Construction Company, died in a speedboat accident near K. Feydhoo Finolhu on Saturday evening.
The collision occurred at around 4:40 pm, and the police have so far not released much details about the accident. Photos circulated on social media show severe damage on the aft of the boat on which Saudullah travelled.
Saudullah was born in B. Kudarikilu and had previously worked for Amin Construction and Rainbow Enterprises, where he held various management positions.
His construction company, SAS e, had carried out dredging and shore protection projects on several islands, including various resorts in the Maldives.
The sudden demise of Saudullah has left the construction industry in shock, and condolences have been pouring in from across the business community.
Collisions involving marine vessels navigating within the waters of the Greater Male' Area have become a frequent occurrence in recent years.
Related posts