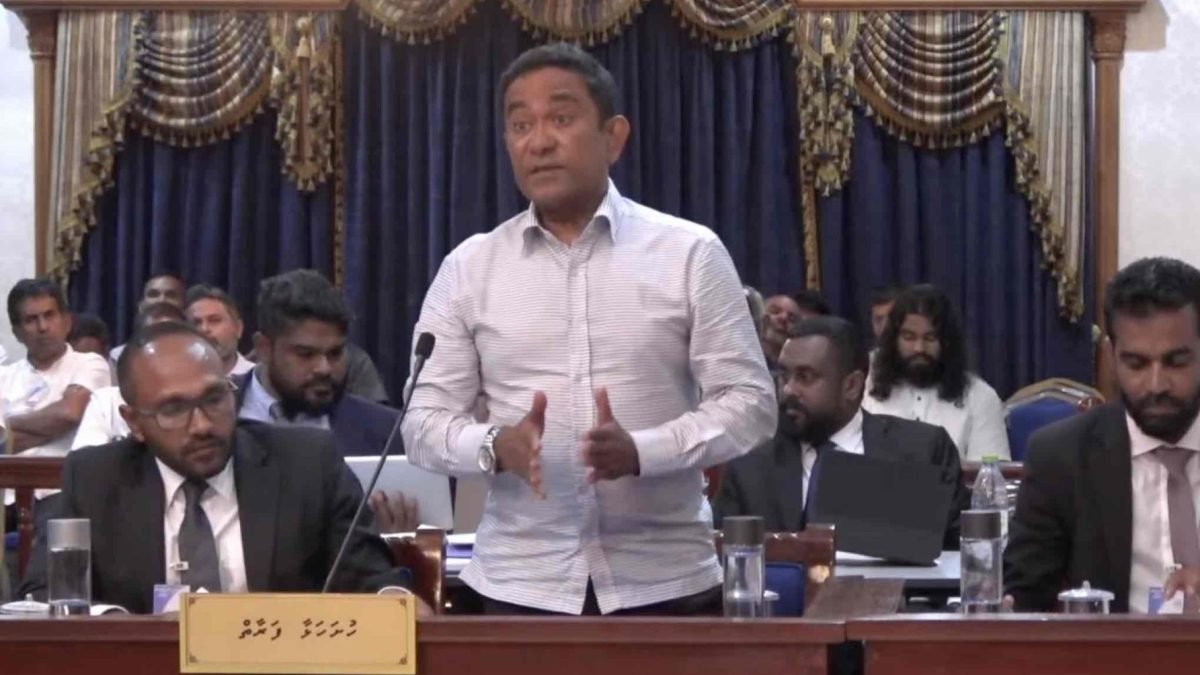 The High Court has cancelled a hearing in former President Abdulla Yameen Abdul Gayoom's appeal against the 11-year jail sentence and US$5 million fine handed down to him by the Criminal Court on charges of corruption and money laundering. While the payment of the fine had been suspended, as the appeal is heard, the court has not suspended Yameen's prison sentence.
The hearing scheduled for Thursday afternoon was cancelled at the request of the Prosecutor General's Office (PGO). While the reason for the request was unclear, previous hearings for the case had also been cancelled by request of the PGO.
Lawyers for the former president have expressed concern over the repeated delays with the last hearings on the case held in June of this year.
The former president, who was initially touted as the main opposition candidate against President Ibrahim Mohamed Solih, had been barred from contesting this year's presidential elections due to the convictions handed down by the Criminal Court.
Related posts