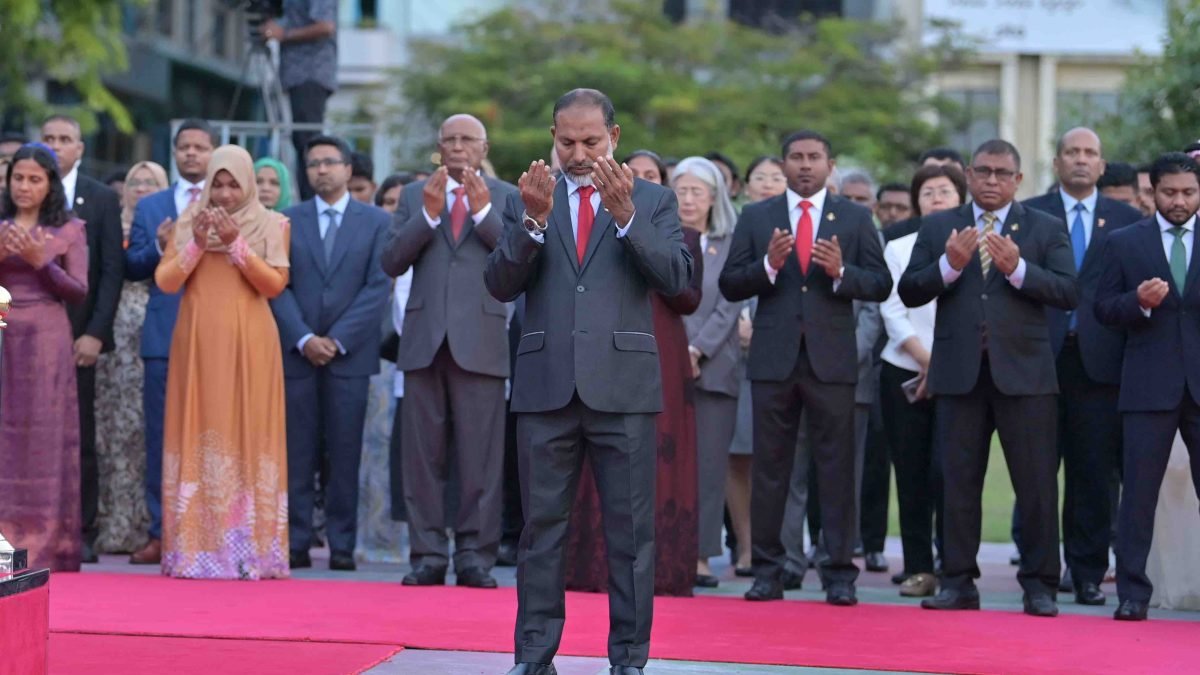 Sheikh Imran Abdulla, the Minister of Home Affairs, has called upon all parties and supporters to show respect towards one another during their campaign activities.
Addressing the recent clashes between protesters and the police during President Ibrahim Mohamed Solih's campaign event in Villingilli of Gaafu Alifu Atoll, Imran emphasised that law enforcement would intervene to prevent any acts of aggression against each other.
Amid the clashes, three protesters were apprehended by the police after they intervened attempts to disperse the protesters, leading to confrontations between the demonstrators and the police.
Imran clarified that the actions taken by the law enforcement were not intended to suppress the opposition but to uphold law and order.
"When the president is present, we cannot allow protesters to pelt him with stones and sand. We have no obligation to permit it, and we won't. Pushing the demonstrators back is not heavy-handedness, but rather an effort aimed at maintaining order," he stated.
He urged all parties to demonstrate civility and show respect towards other candidates. He alleged that political party leaders were inciting such acts behind closed doors while allowing ordinary citizens to bear the consequences of their actions.
President Solih has encountered several protests during his campaign in the islands, leading to multiple arrests by the police during these clashes.
Fayyaz Ismail, the Chairperson of MDP, also urged the opposition not to obstruct the peaceful campaigning efforts of the ruling coalition. He cautioned that while the President might be forgiving, others might not be as lenient.
Related posts