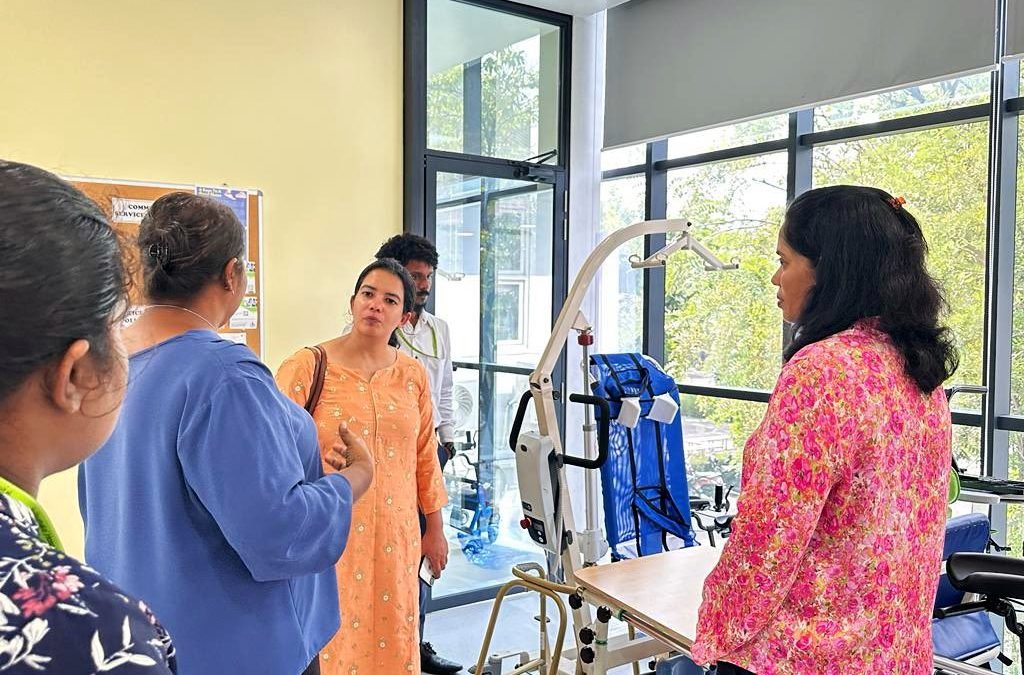 The first prosthetics and orthotics laboratory in the Maldives is set to open its doors at Hulhumale' Hospital.
Designed to cater to individuals who have lost limbs due to accidents, diseases, or congenital conditions, the prosthetics and orthotics lab will offer prosthetic implants and custom-made orthotic devices. With the imminent arrival of cutting-edge equipment, installation work at the facility is expected to commence this week, according to Abdulla Mauroof, Director of Customer Service at Hulhumale' Hospital.
The newly constructed facility, funded by the Indian government, received a visit from representatives of the Indian High Commission and the National Center for Disease Control (NCDC) on Sunday.
The Indian High Commission expressed its commitment to high-impact community projects and highlighted the significance of the lab's inauguration in the Maldives. "We currently have 56 such projects worth more than MVR356 million, either completed or currently in progress. 25 of these have been completed and 24 inaugurated. We hope that this project will help bring self-sufficiency to Hulhumale' Hospital," the Indian High Commission stated. Prior to the opening of the lab, two medical officers from the hospital were sent for specialised training to ensure the smooth operation of the facility.
Related posts