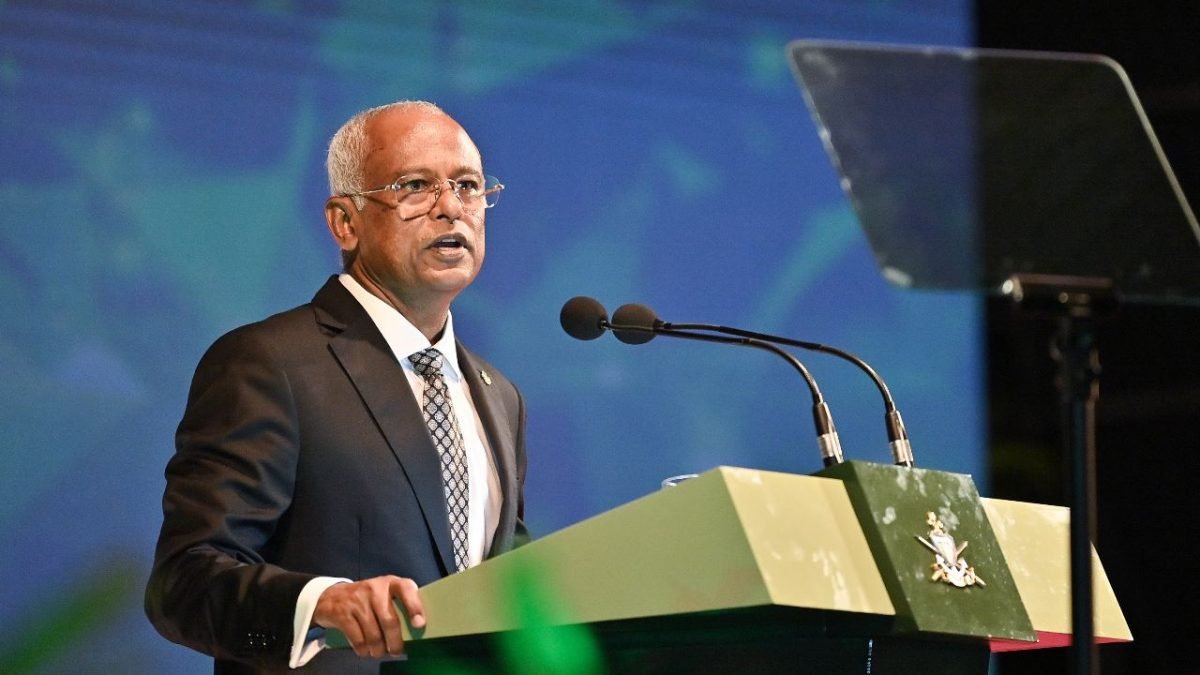 President Ibrahim Mohamed Solih on Tuesday called on the armed forces to work closely with other countries and international partners to ensure regional and international security, saying it is crucial for safeguarding the country's independence and sovereignty. He made the appeal while speaking at an event held at Kalhuthuhkala Koshi to mark the 131st anniversary of the armed forces.
The president said the armed forces have the utmost national and individual responsibility to protect and maintain peace, stability, and harmony, and commended them for their commitment to protecting the nation's independence and sovereignty, even in the face of global challenges.
He acknowledged the progress achieved by the Maldives National Defence Force (MNDF) in recent years, praising the highly trained and capable servicemen and servicewomen. He also noted the MNDF's important role in protecting the country from threats on land, air, and sea.
President Solih appealed the armed forces to safeguard the national unity and refrain from engaging in any activities that might undermine it.
In his speech, the president spoke about the administration's plans to provide housing and improve the salaries and allowances of the armed forces under the administration's ongoing pay harmonisation efforts. He also announced that the administration plans to develop 138 new housing units for servicemen and servicewomen, adding that the work is now underway to put out for tender a project to build two accommodation blocks for 580 members of the armed forces in Kalhuthuhkala Koshi this year.
The President also noted the administration's efforts towards the advancement of the armed forces over the past four years, including the enhancement of capabilities and the acquisition of advanced weapon-firing simulators and anti-drone systems. He also revealed that arrangements are now in place to develop the Coastguard and Fire and Rescue Services.
During the ceremony, President Solih presented medals to four retired generals and several servicemen and servicewomen who had demonstrated exceptional service and commitment to the armed forces. The country's military, in its present form, was established on 21 April 1892, during the reign of Sultan Ibrahim Nooraddin Siree Sundura Kaththiri Bavana Mahaaradhun.
First Lady Fazna Ahmed, Minister of Defence Mariya Ahmed Didi, Chief of Defence Forces Major General Abdulla Shamal, as well as senior officials and officers of the armed forces attended the ceremony.
Related posts