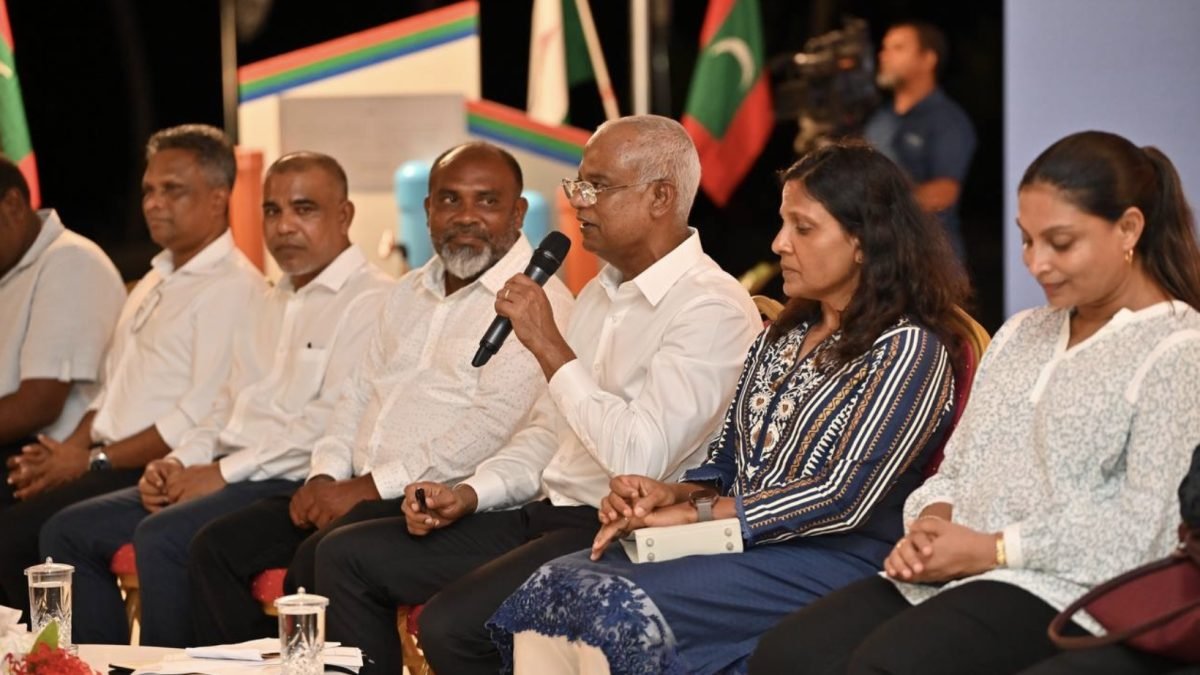 President Ibrahim Mohamed Solih announced on Saturday plans to further expand the new airport being developed on Magoodhoo Island, Faafu Atoll. Details of the expansion plan were revealed at a ceremony held in Magoodhoo to inaugurate the island's water and sewerage network and the newly built administrative building of FENAKA Corporation.
Under the expansion plan, the runway will be extended from 1,500 meters to 1,800 meters. This extension will allow for improved aircraft operations and the landing of private jets, thereby offering increased convenience and accessibility for visitors to the region.
In addition to the runway extension, the plans includes various facilities to support private aircraft operations. A designated parking area will be constructed to accommodate increased air traffic, ensuring ample space for safely parking jets. Furthermore, a fuel farm will be established to provide a reliable and consistent fuel supply for private jets utilising the airport. To enhance the travel experience for high-profile passengers, a VIP lounge will be incorporated into the airport's design. This exclusive lounge will offer privacy, comfort, and tailored services to meet the needs of VIP travelers.
The expansion plan also includes the development of a city hotel in close proximity to the airport. The hotel aims to capitalise on improved air connectivity and boost tourism in Faafu Atoll, ultimately contributing to the overall economic development of the region. The presence of the hotel will cater to the accommodation needs of domestic and international visitors, further bolstering the attractiveness of Faafu Atoll as a tourist destination.
President Solih expressed his appreciation for the unity and camaraderie exhibited by the people of Magoodhoo, emphasising that their cooperation and support are essential to the success of the development projects. With a population of approximately 900 residents, President Solih urged the community to maintain their strong bonds and extend their warm hospitality to future visitors.
The ongoing airport development project in Magoodhoo is funded by the state. The initial phase, which involved dredging and land reclamation, has now been completed. The construction efforts are now focused on building the runway and terminal facilities to ensure a modern and efficient airport that meets international standards.
The expansion of Magoodhoo Airport is set to enhance connectivity, boost tourism, and contribute to the overall growth and development of the region.
Related posts