President Ibrahim Mohamed Solih promoted four top army generals at a special ceremony held at the Maldives National Defence Force (MNDF) on Tuesday.
Chief of Defence Force Abdulla Shamaal was promoted from Major General to Lieutenant General, becoming the second person in the country's military history to reach this rank. The only other individual who had previously achieved this distinction is Lieutenant General (Retd) Anbari Abdul Sattar.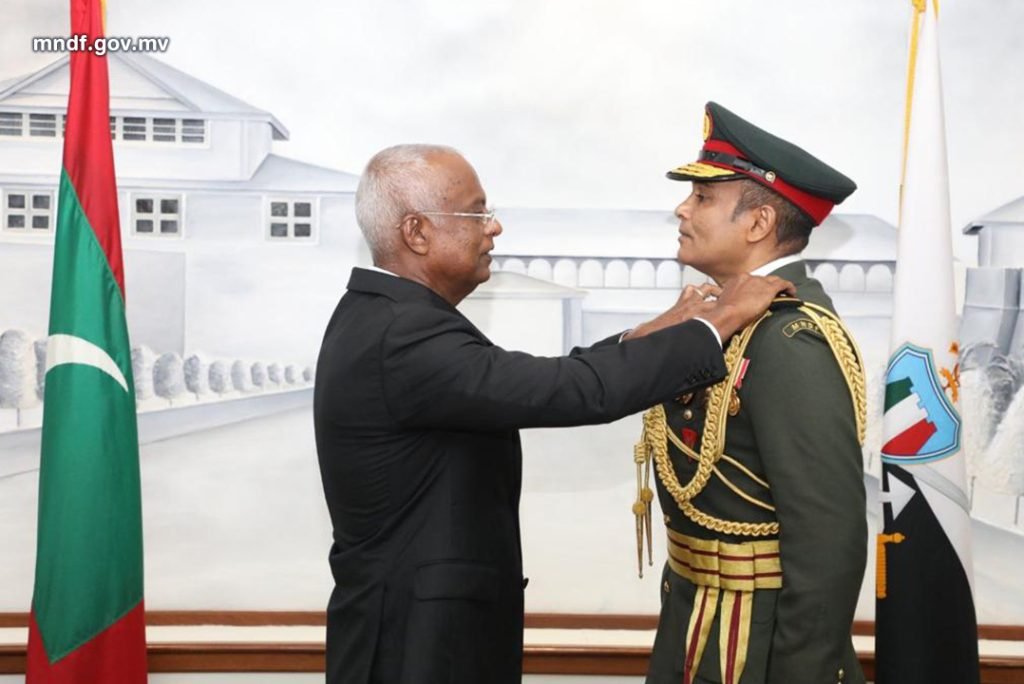 Vice Chief of Defence Force Abdul Raheem Abdulla was promoted from Brigadier General to Major General, recognising his dedication and outstanding service.
The promotions to the rank of Major General were also conferred upon two other decorated officers. Commandant of the MNDF Marine Corps, Wais Waheed, and Commandant of the MNDF Service Corps, Hamid Shafiq, were both handed promotions in recognition of their exemplary leadership and contributions to the nation's defence.
President Ibrahim Mohamed Solih, as the Commander in Chief, commended the four generals for their remarkable achievements and emphasised the importance of their continued dedication to safeguarding the country.
Related posts