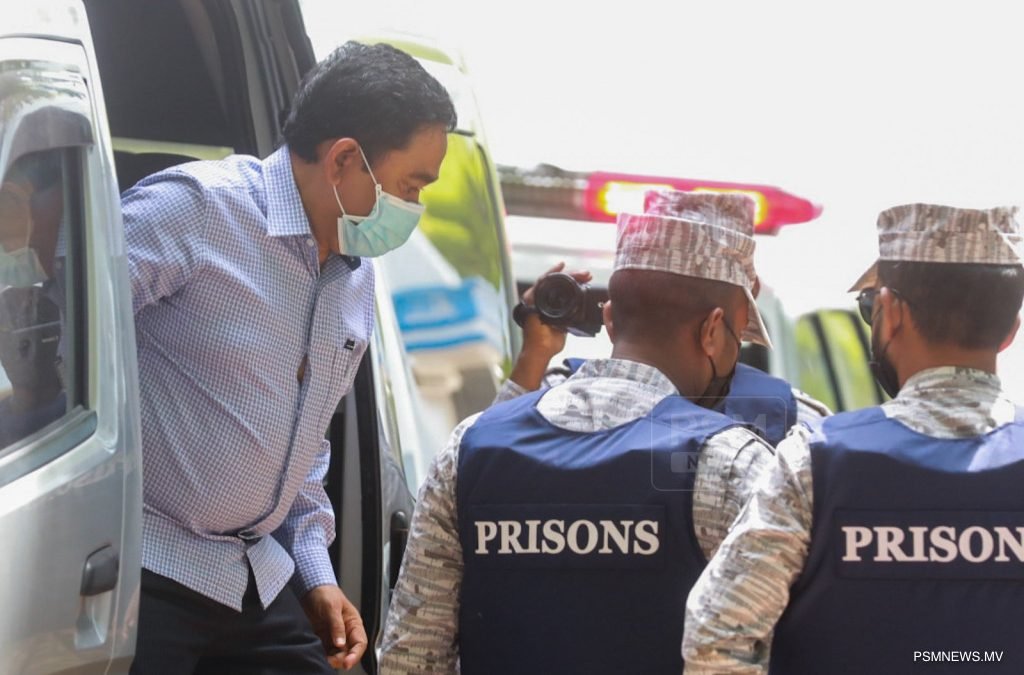 The Supreme Court has refused to accept a case filed by former President Abdulla Yameen's legal team seeking the court's intervention to expedite an appeal at the High Court, the outcome of which will be crucial to determining his eligibility to contest the upcoming presidential elections.
The appeal is aimed at overturning the 11-year jail sentence that Yameen is currently serving for bribery and money laundering convictions which stemmed from the leasing of Aarah Island, Vaavu Atoll. Winning the appeal would be paramount to Yameen's participation in the election.
Providing reasons for its rejection, the Supreme Court Registrar stated that the filing did not meet the criteria to be treated as a constitutional case under the Courts Act. However, Yameen's legal team intends to appeal the Registrar's decision directly to the Supreme Court bench.
Yameen's lawyers had filed the case as a constitutional matter, citing concerns over delays in the High Court appeal process. They argued that the delays had infringed upon fundamental rights, including electoral rights, and sought the Supreme Court's intervention to expedite the proceedings.
As the deadline for filing candidacy for the presidential election approaches, the urgency to resolve the legal hurdles has intensified. A criminal conviction typically acts as a barrier to running for office, further emphasising the significance of the potential outcome of the High Court appeal for Yameen's political aspirations.
The delay in the High Court appeal has raised suspicions among Yameen's supporters and opponents alike. Some have alleged potential government interference to prevent Yameen from participating in the elections, an accusation firmly denied by the government, which maintains that it does not interfere in the judiciary's affairs.
In addition, Yameen is currently on trial on charges of bribery and money laundering related to the lease of Fuggiri Island, Raa Atoll, for resort development in 2015.
Related posts