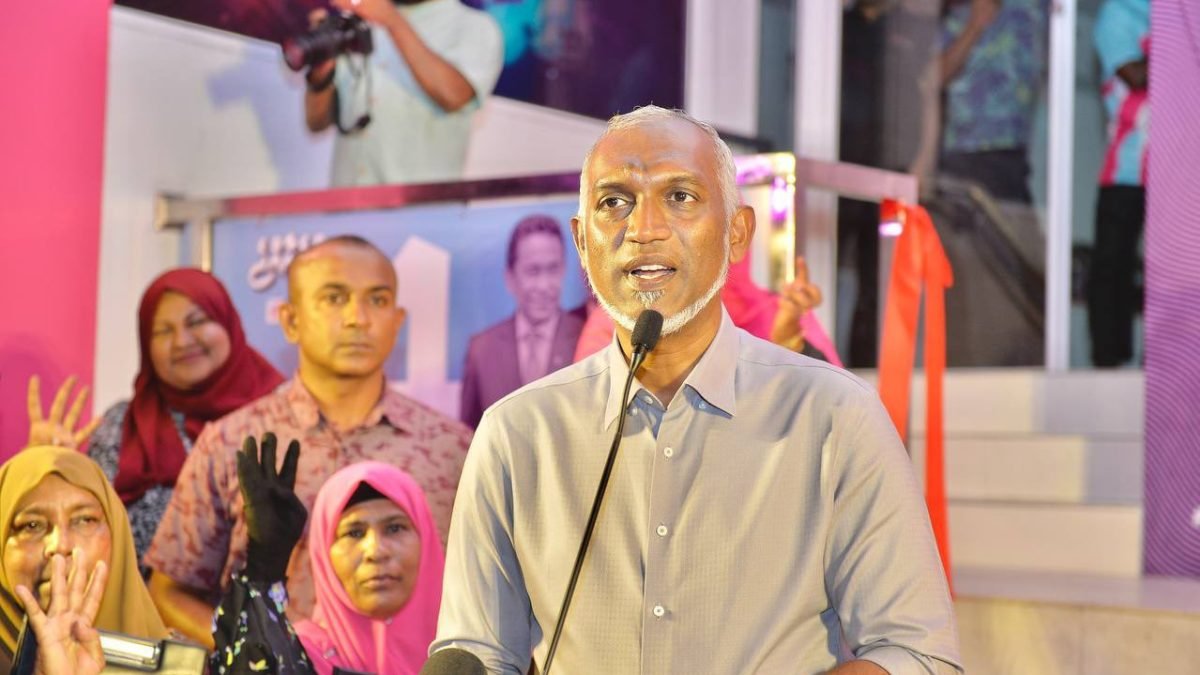 After taking an unexpected lead over incumbent President Ibrahim Mohamed Solih in Saturday's presidential polls, Abdul Raheem, the leader of the People's National Congress (PNC), stated that the results, which gave their candidate Dr Mohamed Muizzu a clear advantage, conveyed a singular message: "India Out."
PNC, along with its sister party, the Progressive Party of Maldives (PPM), led by jailed former President Abdulla Yameen Abdul Gayoom, has been rallying support on a platform of national sovereignty and calling for the removal of Indian military personnel from the Maldives.
Their "India Out" campaign gained so much traction that legislative amendments were required to quell it, citing threats to national security and foreign relations.
However, Saturday's poll results stood in stark contrast to President Solih's expectation of a landslide victory in the first round. Solih, who reiterated his "India First" policy just a week before the election, finished six points behind Muizzu.
The elections were closely observed by foreign powers, as both India and China have sought to assert their influence on the Maldives, given its prominence on the geopolitical stage.
Upon coming to power in 2018, Solih reversed his predecessor Abdulla Yameen's eastward policy, which involved significant borrowing from China for mega-infrastructure projects. Solih's camp labelled this as falling into China's debt trap.
This policy reversal led Solih to align more closely with India, a move that quickly came under scrutiny from opposition parties. They accused the Indian government of exerting undue influence over Maldives' domestic affairs and criticised Prime Minister Narendra Modi's Hindu nationalist policies.
The "India Out" campaign, which had lost steam over the past year, regained momentum just a few days before the election. This was sparked by a document allegedly leaked 24 hours prior, which purported to show communication between the two countries about leasing land to India and increasing military personnel.
Both governments dismissed the document as fraudulent and urged politicians and media not to disseminate misinformation that could undermine the bilateral relationship.
The government also accused the opposition of using misinformation to influence voters shortly before the election. In response, the opposition raised concerns about the document's contents.
Muizzu, who favours Yameen's eastward policy, has been careful not to criticise New Delhi outright. However, he states that he will take action if any nation violates Maldivian borders, something he accuses India of currently doing.
The run-off election is expected to be a hotly contested affair. The Democrats, a breakaway bloc from the MDP represented by former President Mohamed Nasheed's proxy Ilyas Labeeb, could be a game-changer.
While Nasheed is as pro-India as the MDP, aligning with Muizzu could risk losing one of their most significant backers and closest allies.
The most substantial variable in the race could be the no-show voters. A staggering 20% of eligible voters failed to cast their ballots, and whoever manages to secure this segment could take a considerable lead.
Related posts