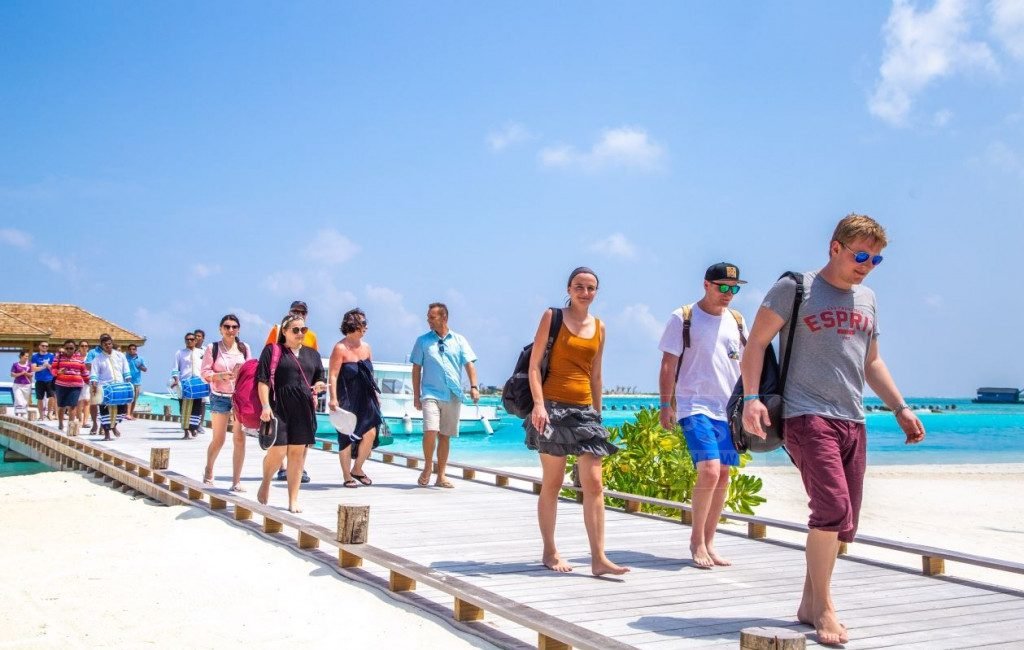 Tourist arrivals in the Maldives will exceed 1.5 million by the end of the month, the Ministry of Tourism has said.
"We expect arrivals to exceed 1,515,000 by the end of this month,"  Minister of Tourism Abdulla Mausoom said.
An average of 4,900 tourists arrive in the Maldives daily, and while 1,464,340 tourists have visited as of Saturday, the country will have to welcome 35,660 more to reach 1.5 million visitors.
In October of last year, around 153,737 tourists visited the country, compared to 103,292 visitors so far this month. The Ministry is projecting 1.8 million tourist arrivals by the end of the year.
Russia retains the number one spot for tourist arrivals, with an 11.4 percent market share, while China and India share second place with 10.9 percent.
The Ministry of Tourism is responsible for regulating, managing and monitoring tourism which is the the main revenue generating sector for the nation, and has been led, in the current Ibrahim Mohamed Solih administration, by Abdulla Mausoom since 6 August 2020.
Related posts