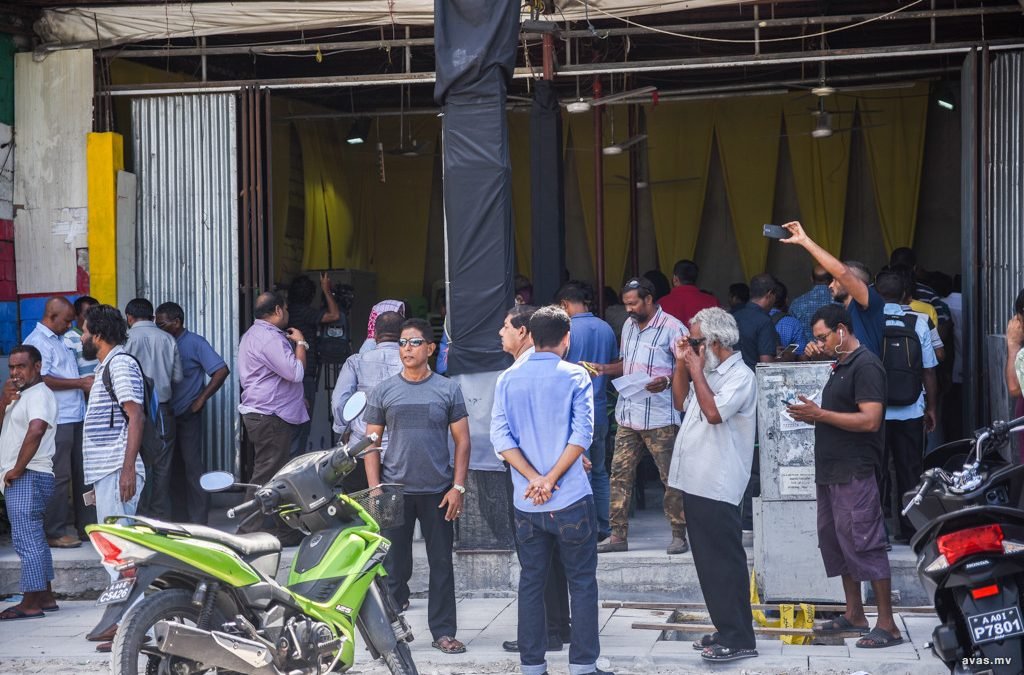 The Civil Court has dismissed the ruling Maldivian Democratic Party's (MDP) request for an interim order to prevent the seizure of their main campaign centre located in Boduthakurufaanu Magu, Male'.
The party filed an application for a temporary injunction yesterday after members of the newly established "The Democrats" party seized the MDP's main campaign centre. The court's decision today dealt a blow to the MDP's efforts to retain control over the premises amidst an ongoing legal battle with landowner Shafiyya Zubair. The court denied the MDP's request for an interim injunction, citing a lack of legal basis for such relief. The court ruling stated that the MDP was not expected to suffer irreparable damage by allowing the seizure of the campaign centre to proceed. The court therefore deemed it unnecessary to issue an interim order to halt the takeover.
The MDP filed a civil suit against Zubair on Sunday after she served them an eviction notice and leased the premises to the newly established "The Democrats" party. The campaign centre, a vital gathering place for MDP supporters and a hub for political activities, has been at the centre of a growing dispute between the MDP and its former member, Zubair, who recently switched allegiance to the rival party.
The dispute over the campaign centre has not only become a legal battle but has also brought to the forefront the deep divisions and power struggles that ultimately led former President Mohamed Nasheed's loyalists to part ways with the MDP. It also highlights the intensifying rivalry between the MDP and The Democrats, established by recently defected MDP members.
Yesterday, members of "The Democrats" party took control of the MDP main campaign centre. The MDP responded by immediately requesting the Civil Court to intervene and issue an interim order to stay the seizure until the resolution of the case. However, with the court's latest ruling, the fate of the campaign centre remains uncertain, and the MDP faces an uphill battle in reclaiming their crucial gathering place.
Related posts