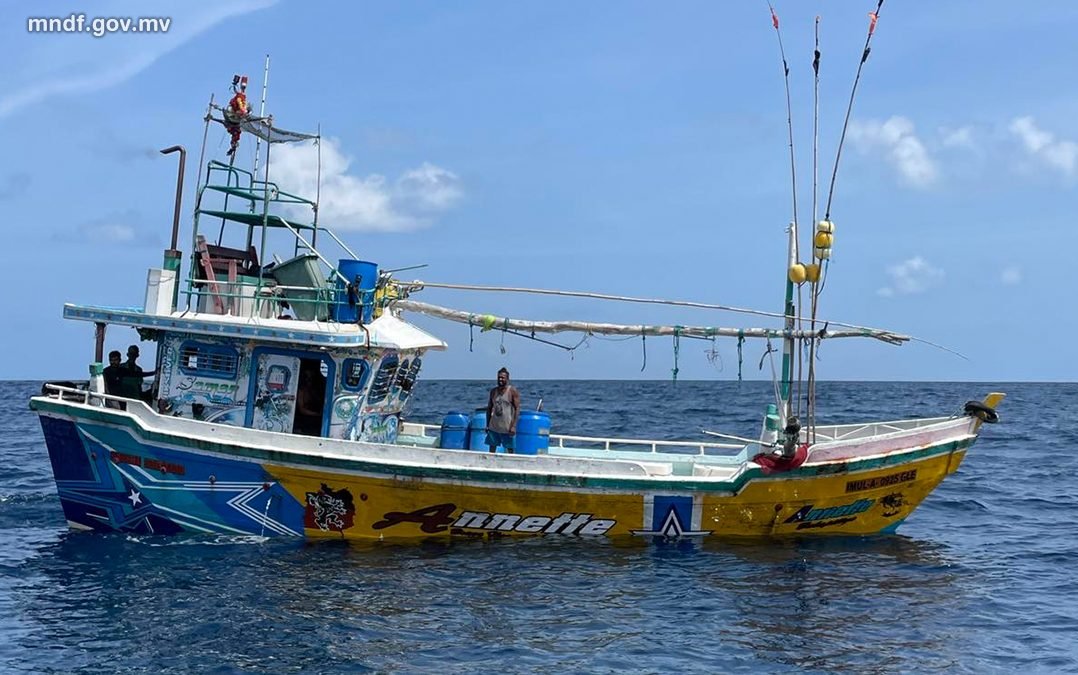 A Sri Lankan fishing vessel poaching within the Maldives' Special Economic Zone (SEZ) was seized on Wednesday by the Maldives National Defence Force (MNDF). Initially spotted and reported by 'Dururaastha 10', a Maldivian vessel, the poaching vessel was stopped 15.2 nautical miles east of Filladhoo Island, Haa Alifu Atoll.
The poaching vessel, with a crew of seven, is currently being held at the Kulhudhuffushi port, in Haa Dhaalu Atoll, while transfer arrangements to Malé are ongoing, MNDF said.
There have been several instances, over the years, of Sri Lankan fishing vessels being caught and detained by the Coast Guard while poaching in Maldivian waters, with an alarming number being discovered while in emergency distress.
While Sri Lanka is seen to be tentatively making its way back from the economic crash in 2022, analysts note that recovery has largely eluded the poor – fishing communities being among them.
Related posts