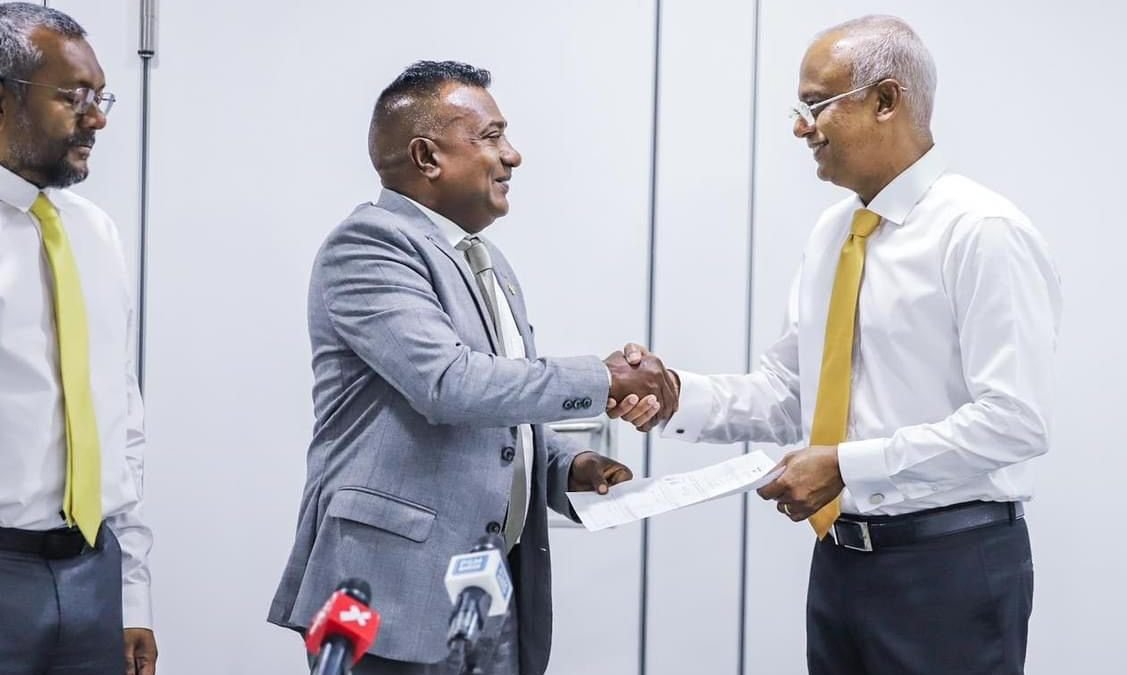 Member of Parliament (MP) Abdulla Jabir officially rejoined the ruling Maldivian Democratic Party (MDP) at an event held at Salt Cafe' in Male' on Sunday. President Ibrahim Mohamed Solih attended the event and he warmly welcomed Jabir back into the party's fold.
The president expressed his delight at Jabir's return, describing it as a significant step forward for the MDP. He emphasised that Jabir's support would be instrumental in securing victory in the upcoming presidential election, highlighting him as a leader with a significant following among youth.
With Jabir's signature, the MDP's parliamentary membership count has now reached 54, further solidifying the party's majority in the Maldivian Parliament.
During the ceremony, Jabir expressed his unwavering commitment to his political path, stating, "I was in the MDP. People who did not want me to be in the MDP then are not in the MDP now." He expressed his full confidence in President Solih's victory and pledged to devote his efforts to support the campaign.
Jabir also praised the transformation of "every island into a resort", ensuring a five-star experience for both locals and visitors alike. Jabir's return to the MDP comes after the dissolution of the Dhivehi Rayyithunge Party (DRP) due to an insufficient number of members. Although Jabir has been given permission to form a new party, he has yet to apply for its official registration.
The invitation for Jabir to rejoin the MDP came from party chairman and Economic Minister Fayyaz Ismail, who extended the offer following the recently defected vice-speaker Eva Abdulla's sarcastic remarks suggesting that Jabir would soon be running the MDP.
Related posts