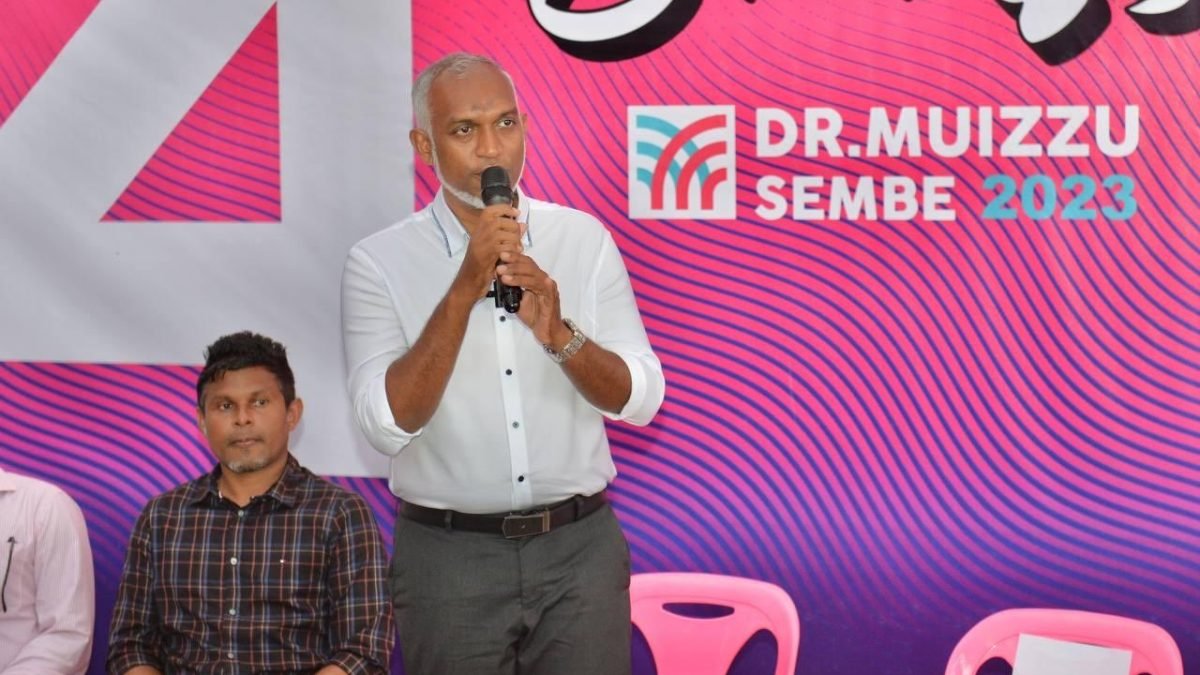 Presenting an ambitious pledge to construct homes for all citizens who have received land from the government, as well as to allocate land plots to every citizen above the age of 18, Dr Mohamed Muizzu, the presidential hopeful for the Progressive Party of Maldives (PPM)/People's National Congress (PNC) coalition, has unveiled his housing manifesto.
Building upon the current government's "Binveriyaa" housing scheme, the PPM/PNC manifesto promises to provide government funding to all those who have received land under the scheme.
Addressing a rally held on Sunday night to introduce the manifesto, Muizzu highlighted that despite citizens being allocated land, many lack the means to secure substantial loans for building homes on these plots. Observing that homeowners do not gain benefits when developers construct their residences, Muizzu affirmed that during his presidency, a dedicated fund would be established to facilitate home construction.
"We commit to building your homes to your desired design, at any height," pledged Muizzu.
He explained that the repayment of these funds would be outlined within a framework to be completed upon construction. Once the homes are finished, homeowners could easily obtain approvals for bank loans.
Muizzu emphasised that all the commitments in his housing manifesto were formulated based on advice from numerous technical experts and exhaustive research, and these promises were indeed achievable.
"I will not make commitments without first understanding how to fulfil them," he asserted.
He reiterated that his actions were aligned with the policies of former President Abdulla Yameen Abdul Gayoom, and he would remain true to his vision.
Muizzu also mentioned plans to reclaim an additional area three times the size of Hulhumale' and allocate 11,000 land plots for residential purposes. "There will be ample land for everyone," he assured.
The PPM/PNC manifesto also encompasses the development of seven urban regions nationwide, as well as the establishment of a transshipment hub in Addu, Fuvahmulah, and Huvadhu atolls.
Muizzu further highlighted that special consideration would be given to single parents and individuals with disabilities.
Related posts