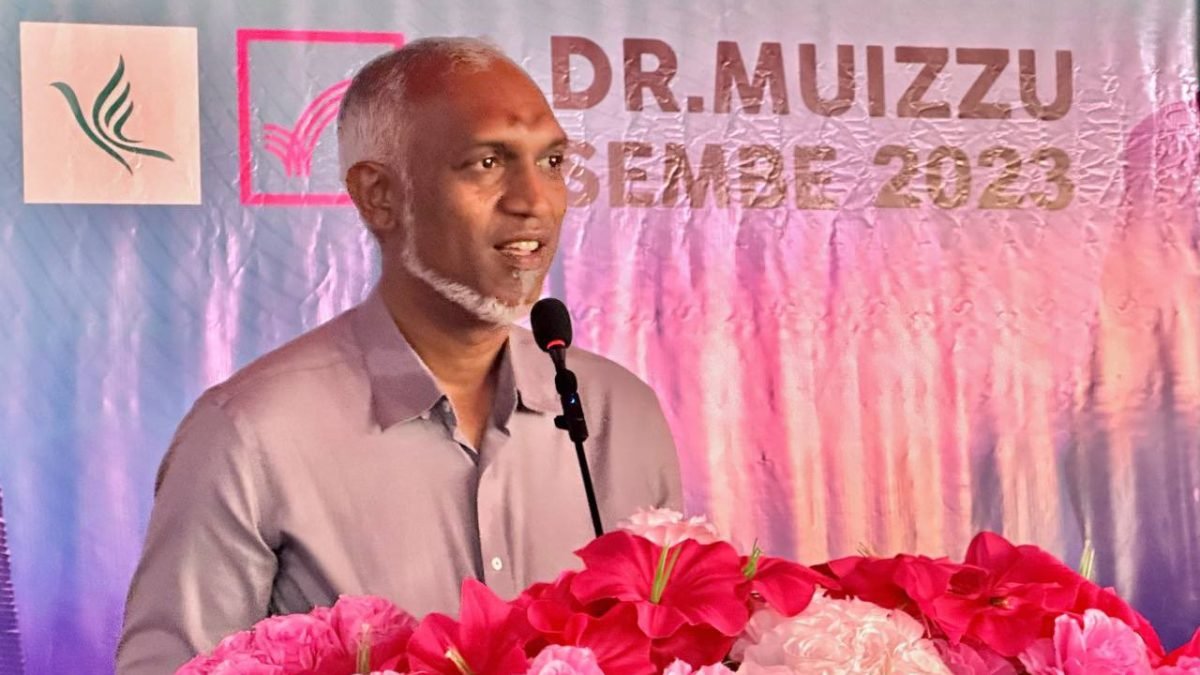 Criticising the current government for implementing policies that "pose threats to the sovereignty and self-identity of the Maldives," Progressive Party of Maldives (PPM)/People's National Congress (PNC) presidential candidate Dr Mohamed Muizzu has vowed to revoke all such policies.
Addressing supporters in Ungoofaaru of Raa Atoll, Muizzu emphasised that maintaining the independence and sovereignty of the nation outweighs the pursuit of developmental projects.
"The most critical factor for us is our self-identity, our independence, and our interests. All of these have been compromised due to the foreign policy of the current government," he said.
He asserted that it was unacceptable for foreign nations to have the power to influence Maldivian affairs and stated emphatically that no foreign military would be allowed on Maldivian soil.
The PPM/PNC has been a stern critic of the current government's close relations with India, consistently alleging that the Indian military has established a presence in the Maldives – a claim that the current government categorically denies.
"I will resolve everything that hinders our independence," Muizzu pledged.
He characterised the current government's actions as acts of treason and vowed to introduce strict legislation to punish those responsible.
He further noted that undisclosed agreements with foreign powers have led to the establishment of military bases in the Maldives, jeopardising the nation's independence and sovereignty. He promised to scrutinise these agreements and press charges of treason against those who orchestrated them.
"Some people have acted out of self-interest. Such acts would be met with zero tolerance under my administration," he warned.
Muizzu also pledged to introduce laws to compensate prisoners who have been unjustly convicted. This commitment comes at a time when the PPM/PNC's initial choice for president, former President Abdulla Yameen Abdul Gayoom, was barred from entering the presidential race due to his 11-year prison sentence for bribery and money laundering – a conviction his supporters contend is unjust.
Related posts