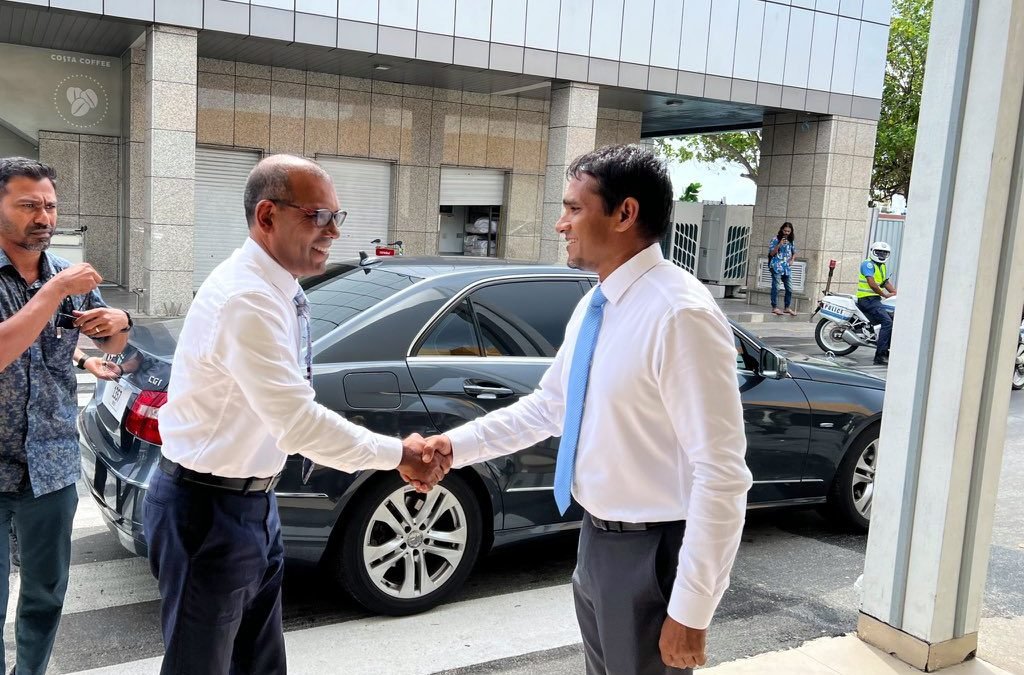 Former President Mohamed Nasheed, now associated with the newest political party, The Democrats, is aiming to secure votes from members of the Progressive Party of Maldives (PPM) in the upcoming Presidential Elections.
The Democrats, a splinter group that broke away from the Maldivian Democratic Party (MDP), is in its infancy, and is contesting independently without any partners. As a result, it requires a significant portion of the vote to secure victory in the election.
Appealing to PPM members for their support, Nasheed asserted that the former President Abdulla Yameen, has been serving a jail sentence unjustly for the past five years. He attributed this to the PPM leadership's lack of effort in securing his release.
Speaking at a campaign event for The Democrats' candidate, Ilyas Labeeb, in Gadhdhoo of Gaafu Dhaalu Atoll, Nasheed alleged that certain members within the PPM leadership were intentionally keeping Yameen incarcerated. He said that party members were contemplating voting for Labeeb due to these concerns.
Nasheed recalled the period he spent in prison during Yameen's regime and highlighted that his release was made possible by the persistent efforts of his then-party MDP's leadership. He assured PPM supporters that upon formalising a partnership between The Democrats and PPM, Yameen would be set free within a week.
He emphasised that The Democrats was the only party capable of securing Yameen's release and urged all PPM members to cast their votes for its presidential candidate, Ilyas Labeeb.
Related posts