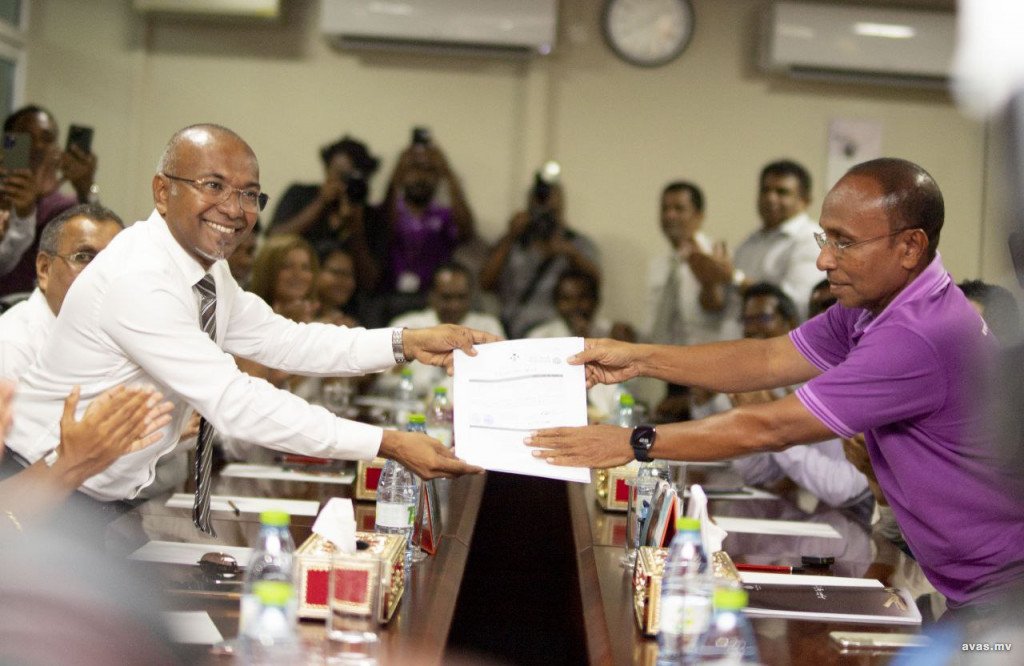 Former President Mohamed Nasheed's loyalists have applied for permission to establish a new political party, which will be known as "The Democrats." The registration application was submitted by the Maldivian Democratic Party's (MDP) former chairman and West Henveiru MP, Hassan Latheef.
Most members were seen sporting soft blue ties during their visit to the Elections Commission (EC) to submit the registration documents. This has led to speculation that soft blue might be the colour associated with the party. The significance of this colour choice stems from Nasheed himself, who wore a soft blue tie during his first meeting with supporters following his defeat in the MDP presidential primary against President Ibrahim Mohammed Solih.
While Nasheed is at the forefront of the new party, he has not officially severed ties with the MDP.
The registration application will now undergo a thorough examination by the Elections Commission to ensure compliance with established guidelines. If approved, "The Democrats" will gain official recognition, allowing them to actively engage with the electorate. As the nation gears up for the upcoming presidential election, the emergence of Nasheed's party adds a new dimension of intrigue to the political scene, potentially reshaping the electoral landscape, according to analysts.
The future trajectory of Nasheed's party remains in flux, as its members work on solidifying the party's structure and strategy in preparation for the forthcoming election.
Related posts