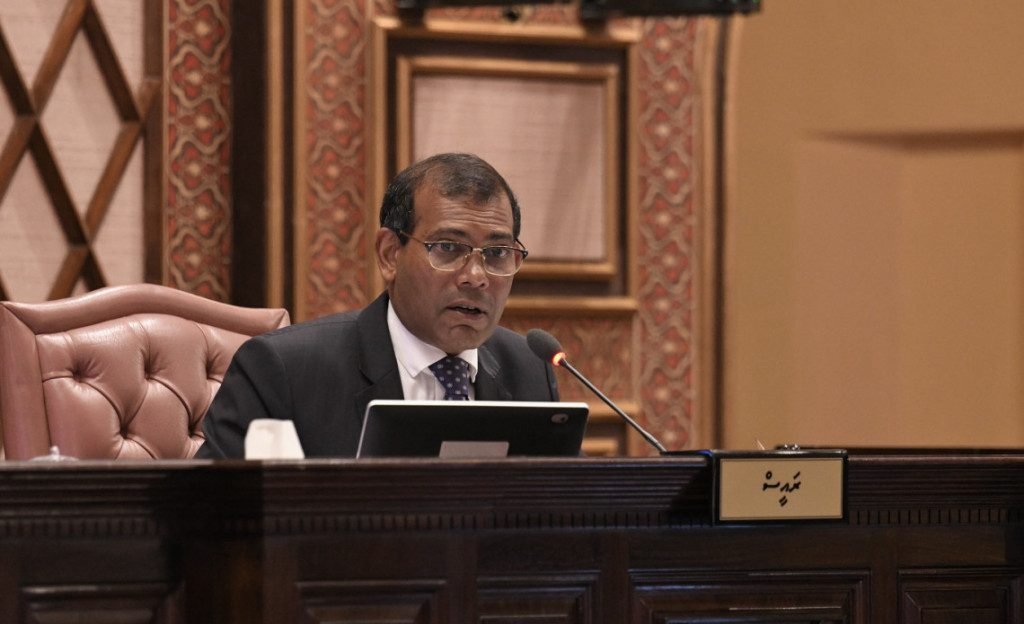 The parliament has announced that the first sitting of the final session for 2023 will be held at 9 a.m. on Monday, with the reconstitution of parliamentary standing committees on the agenda.
The parliament is returning from an almost two-month-long recess, following a period marked by significant disruptions in the legislative process. The second session of the parliament was adjourned just before the Eid holidays amidst disruptions and political deadlock. Notably, several significant legislative tasks were left incomplete as the parliament went into recess. This came at a time when the ruling Maldivian Democratic Party (MDP) was aiming to extend sessions to address pending matters.
Two extraordinary sittings were subsequently held at the request of the MDP. However, these sessions failed to yield substantial outcomes. The first sitting witnessed minimal progress, while the second session saw members struggling to finalise parliamentary committees, leaving many essential matters unresolved.
The disruptions within the parliament stemmed from internal divisions within the MDP. The party's majority faction moved no-confidence motions against Speaker Mohamed Nasheed and Deputy Speaker Eva Abdulla. The resulting discord led both Nasheed and Abdulla to abstain from presiding over parliament sittings. This internal conflict was indicative of significant fractures within the MDP, eventually culminating in Nasheed and his loyalists leaving the MDP and founding of a new political entity, 'The Democrats.'
As the parliament starts its final session of 2023 on Monday, the nation awaits decisive actions to overcome the current impasse and return to a smooth legislative process.
Related posts