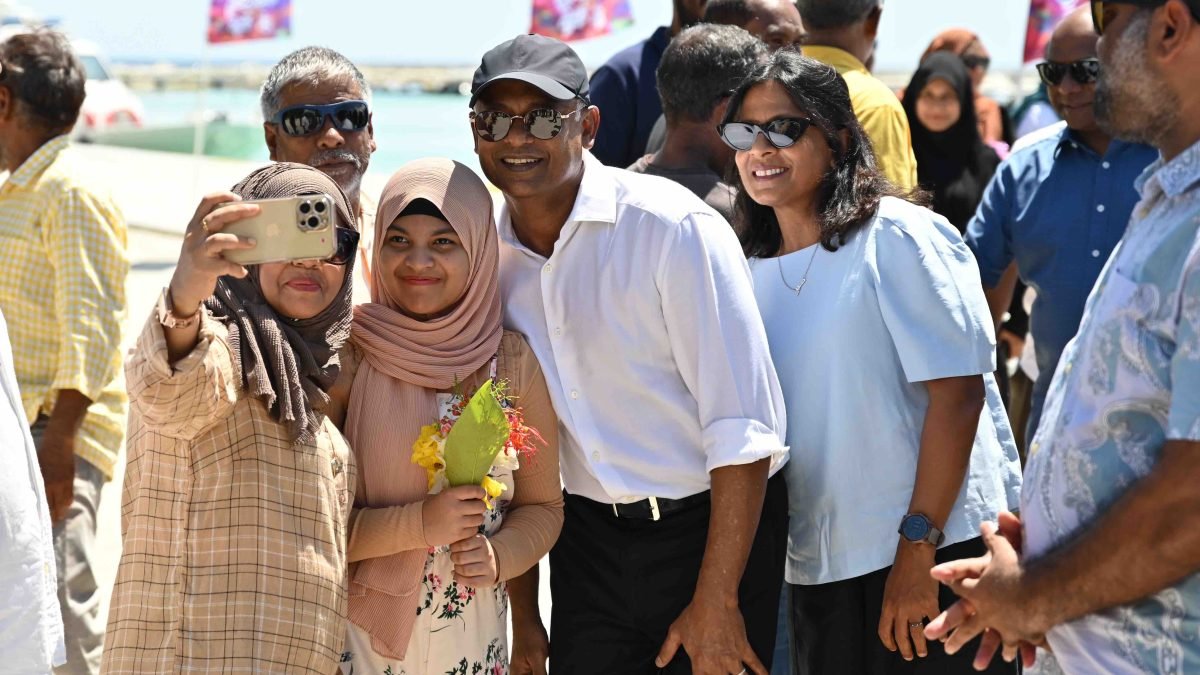 President Ibrahim Mohamed Solih on Sunday revealed the official slogan for his presidential campaign. Supporters took to social media with the hashtag #Ibu2023, sharing posters featuring the slogan "Ufaaveri Amaan Rajje," which is loosely translated as "A happy and peaceful Maldives."
The announcement was made during President Solih's speech at the land reclamation ceremony in Gulhifalhu on Sunday. He emphasised that every agreement, foundation, and project undertaken by his administration aims to fulfil the people's desire for a "happy and peaceful Maldives." President Solih was declared the ruling Maldivian Democratic Party (MDP)'s presidential candidate following the party's primary election in January this year. He won the primary polls with 61 percent of the vote while his opponent former President and current Speaker of Parliament Mohamed Nasheed received 39 percent. 
Leading the charge in announcing the slogan was MDP Chairperson Fayyaz Ismail, who shared the first poster on social media. The poster features a silhouette of the Maldivian archipelago enclosed in a circle and is presented in the official colour of MDP, yellow, with the party's logo placed above the slogan. MDP's coalition partners, including the Maldivian Development Alliance (MDA) and Adhaalath Party, have also released posters in their respective party colours of orange and green.
Since President Solih won the party's presidential ticket, his campaign team has been visiting various atolls across the Maldives, aiming to gauge public sentiment and formulate a comprehensive manifesto. The team has announced that the campaign will kick into high gear following Eid al-Adha holidays.
President Solih and his team are scheduled to commence their visits to the islands on Wednesday, starting with Sh. Foakaidhoo. The Election Commission has confirmed that the upcoming Presidential Election is scheduled to take place on 9 September 2023.
Related posts