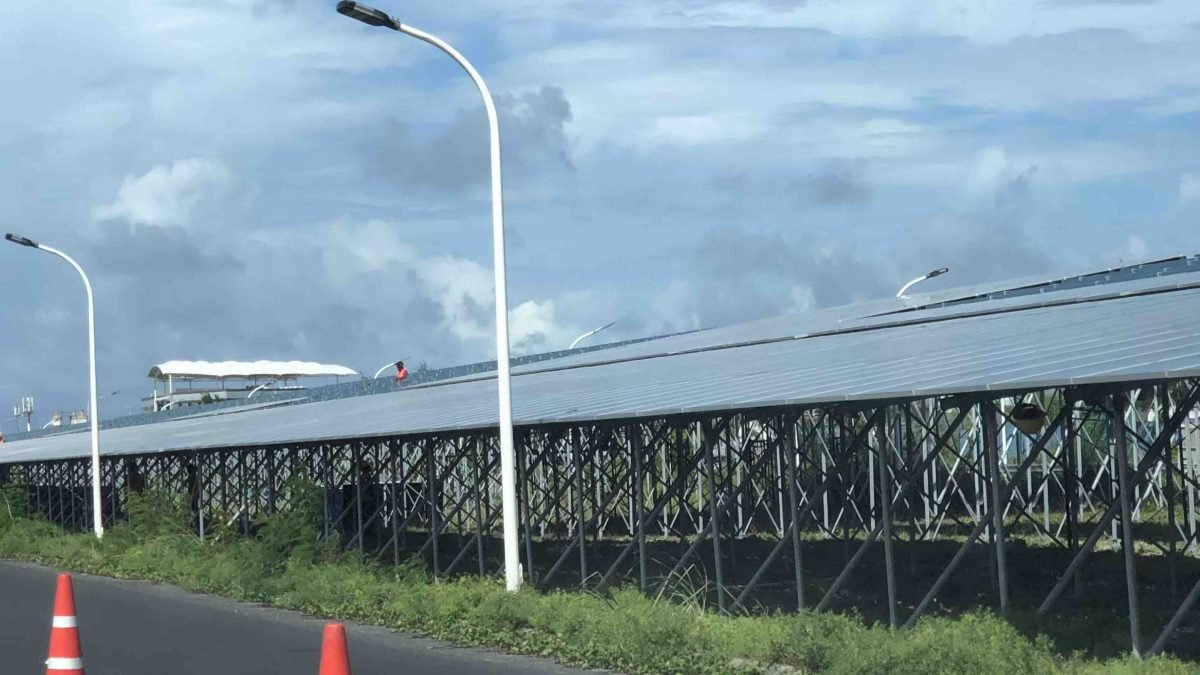 The Ministry of Environment, Climate Change and Technology (MOECCT) has said that solar panels installed along the Male'-Hulhumale' highway are set to begin generating electricity next month.
The installation of these solar panels along the highway is part of the Accelerating Sustainable Private Investment in Renewable Energy (ASPIRE) project, which was initiated by the Ministry of Environment in collaboration with the World Bank.
According to the ministry, the solar panel installation work is expected to be completed by the end of this month. Work is currently underway to install steel structures along the seaside section of the highway and the seaplane area known as 'Boashimaahingun.' Once completed, the solar power system will be connected to the main grid of the State Electric Company Limited (Stelco).
The ministry stated that the electricity generated through this project will be connected to Stelco's main grid and will help the state-owned company reduce its reliance on diesel-powered electricity generation and dependence on state subsidy, significantly contributing to a more sustainable energy landscape. Once operational, Stelco will purchase solar panel-generated electricity. The rate of sale will be 10.09 US cents per unit, equivalent to MVR 1.68.
Thailand's Ensys Co Ltd, the appointed contractor for the 5.6 Megawatt Solar Power System installation, was awarded the project in November 2020. However, practical work on the project commenced in December of last year.
Related posts