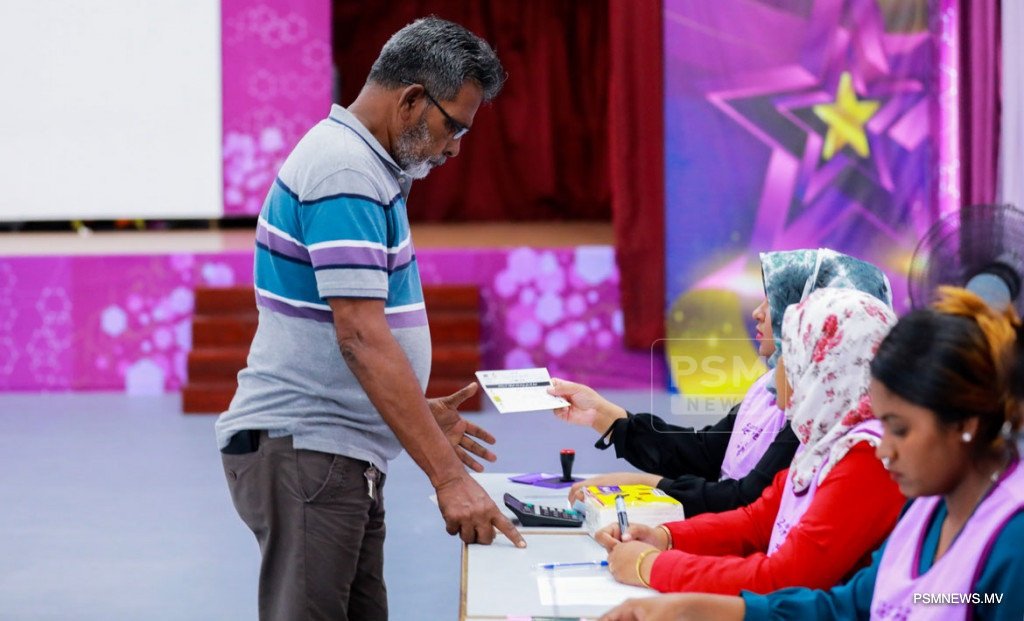 As the Maldives prepares for the second round of its presidential election, slated for September 30, controversies surrounding the re-registration of voters have escalated into a full-blown political row.
A record number of over 47,000 voters have applied for re-registration, according to the Elections Commission (EC), but the opposition claims that the figure is suspiciously high and has called for an investigation.
In a statement by the EC, over 47,000 forms for re-registration were submitted by the deadline, exceeding the 42,000 re-registrations from the first round. The commission is presently in the process of verifying these numbers, with more than 19,000 forms already processed. A complete list of the re-registered voters will be made public for scrutiny, allowing parties and candidates to lodge complaints.
Abdul Raheem Abdulla, the interim leader of the opposition Progressive Party of Maldives (PPM) and People's National Congress (PNC) coalition, voiced serious concerns, alleging that the government is attempting to "steal" the election.
Specifically, Raheem expressed incredulity over the submission of 25,000 re-registration forms within two days. According to him, the speed and volume of the submissions are impossible and cast doubt over the veracity of these forms. PPM/PNC presidential candidate Dr Mohamed Muizzu also echoed these concerns, calling on political parties, international observers, and monitors to thoroughly investigate the matter.
The Maldivian Democratic Party (MDP) has downplayed these concerns. Anas Abdul Sattar, the party Secretary-General, stated that a higher number of re-registrations should not be a matter of concern but rather should be celebrated as an exercise of democratic rights. He also pointed to the historically low voter turnout in the first round as a potential reason for the surge in re-registrations. According to the EC, more than 50,000 individuals did not vote in the first round, marking the lowest turnout thus far.
With the introduction of online re-registration, allegations have also arisen that the portal is being manipulated by external parties. The EC has flatly denied these allegations but confirmed that it will publish the complete list of re-registered voters on their website and in the official gazette once verification is complete.
Related posts