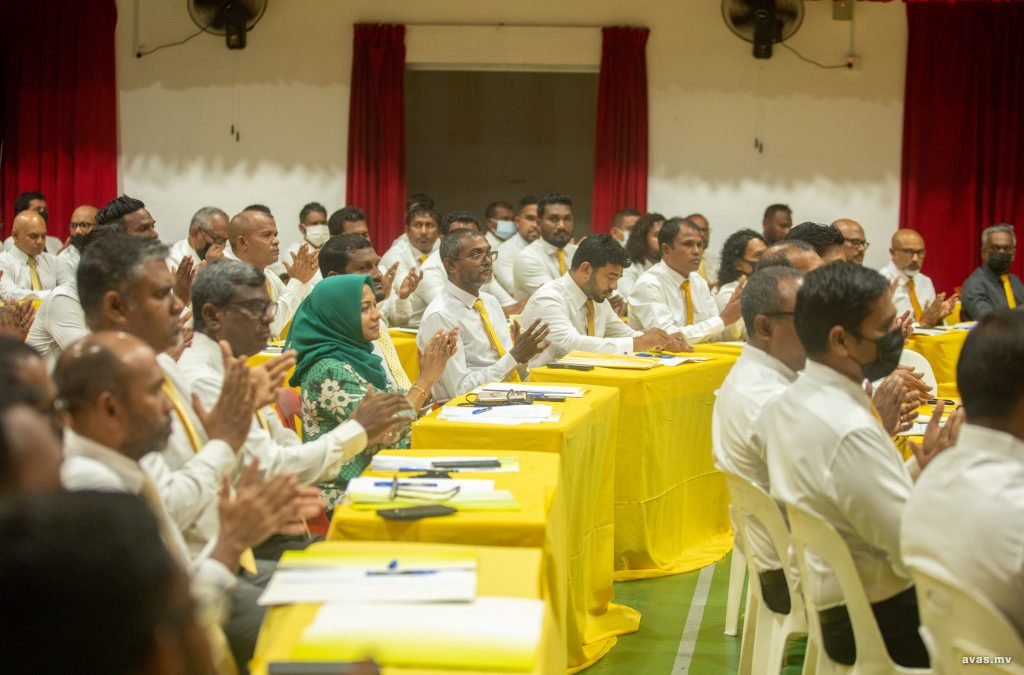 Three Members of Parliament (MP)s have filed nominations for the leadership of the Maldivian Democratic Party (MDP)'s parliamentary group. The post became vacant following the election of the MP for North Hithadhoo constituency, Mohamed Aslam, to the position of Speaker of Parliament earlier this month.
The three MPs running for leadership of the MDP parliamentary group are; MP for the Alifushi constituency, Mohamed Rasheed; MP for the Kurendhoo constituency, Abdul Ghanee Abdul Hakeem; and MP for the Kashidhoo constituency Abdullah Jabir.
Voting for the leadership position is scheduled to be held on Thursday.
With 56 MPs, the MDP currently holds a majority in the 87-member parliament.
Related posts