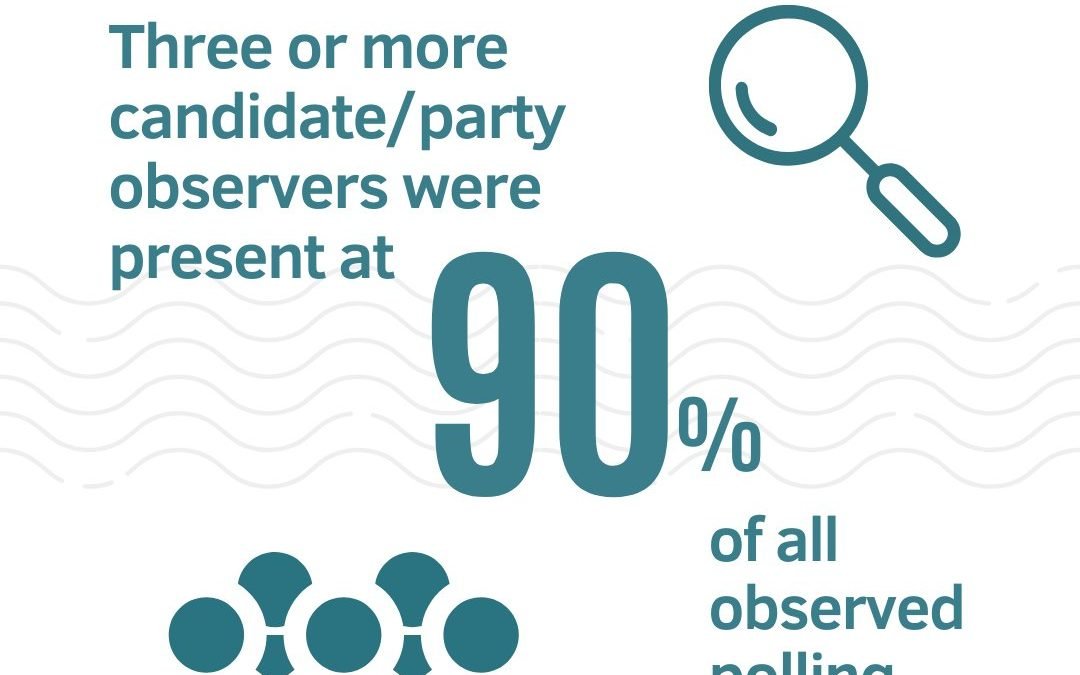 Live Updates from Presidential Elections 2023
Transparency Maldives reports a smooth and effective opening of polling stations for the 2023 Presidential Election. With more than 400 observers and volunteers deployed across the nation and overseas, the organisation has its eyes set on ensuring a fair and transparent electoral process.
Since May 2023, Transparency Maldives has been closely monitoring the broader electoral and political climate leading up to the election day. Observations are being carried out at strategically chosen ballot boxes via a random sample, ensuring that the results are generalisable across the entire country.
The opening procedures at polling stations have been reported to be largely successful. By 9:00 am, all polling stations were officially open, with 85.8% opening within the first 10 minutes of the designated start time. The required materials for voting were present at all locations. All ballot papers were counted, reconciled, and all ballot boxes were verified as empty, ensuring a secure start to the voting process.
Candidates and parties also had a strong presence at the polling stations. At least one candidate or party observer was present at every observed polling station, with 89.5% having three or more. Observers from the PPM/PNC coalition were present at 72% of polling stations, while 71% and 34% had observers from the MDP/AP/MDA coalition and The Democrats, respectively.
Transparency Maldives noted that police were observed operating outside at 96% of the observed polling stations at the time of opening. Additionally, 97% of the polling stations were set up to ensure that the voting process remains a secret. The remaining 3% will be closely monitored.
Transparency Maldives encouraged all parties to maintain peace during the voting process and after the preliminary results are announced. They also urge those eligible to exercise their right to vote, assuring the public that their observers will be present throughout the entire electoral process.
Transparency Maldives has an expansive observation network that spans the capital city Malé, various atolls, resorts, industrial islands, and prisons. The network also extends internationally to Colombo, Sri Lanka, and Kuala Lumpur, Malaysia. The organisation expresses its gratitude to the numerous volunteers and observers who have shown dedication to the task of observing the electoral processes.
Related posts