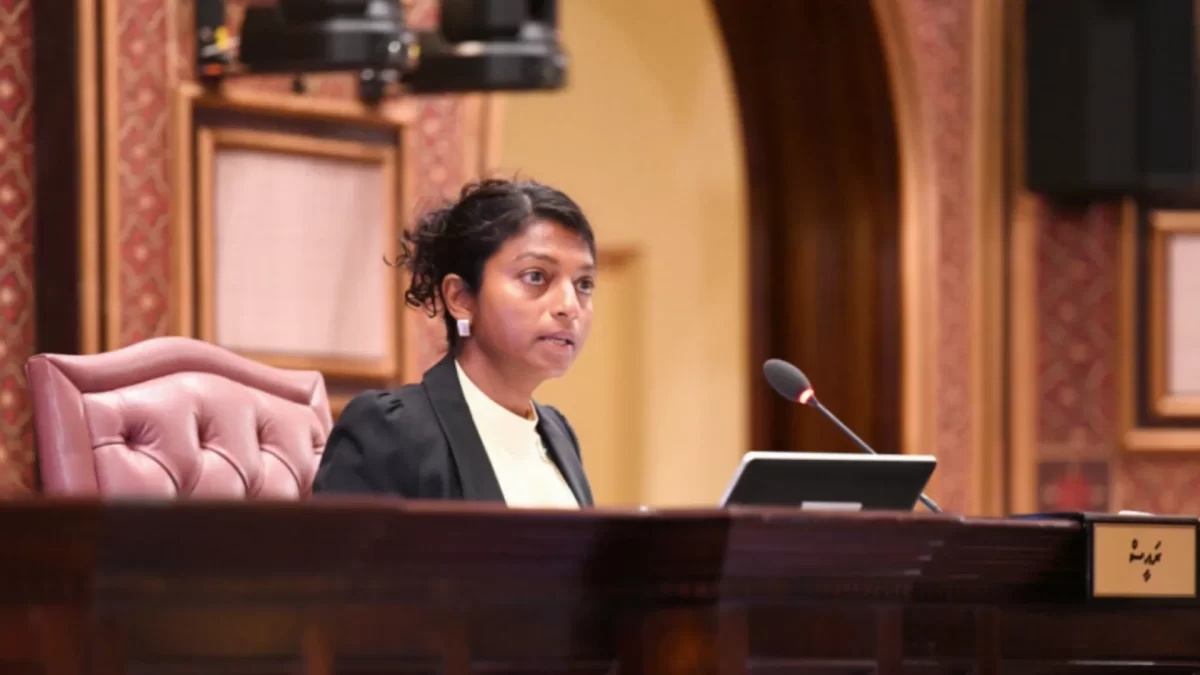 In a development that would further prolong the no-confidence motion against Vice-Speaker Eva Abdulla, today's parliamentary sitting was brought to a halt due to Speaker Mohamed Nasheed's absence. The parliament, citing the importance of the Speaker's presence during the tabled no-confidence vote against the Vice-Speaker, invoked Rule 205(b) of the Rules of Procedure. However, Nasheed's failure to attend cast a shadow over the proceedings, resulting in an indefinite suspension of the session.
The no-confidence motion against Vice-Speaker Eva Abdulla remains at a standstill, prolonging the ongoing political uncertainty within the legislative body.
Due to the absence of Speaker Nasheed, the planned parliamentary proceedings could not be carried out as scheduled. Secretary General Fatima Niusha informed the members that the sitting cannot proceed until a decision is made regarding Nasheed's nonattendance.
The reasons behind Speaker Nasheed's absence today raise questions about the underlying circumstances. As previously reported, Nasheed recently chose to temporarily recuse himself from his duties as the parliament prepares to deliberate on a no-confidence motion filed against him by the ruling Maldivian Democratic Party (MDP).
The fate of the no-confidence motion against Vice-Speaker Eva remains uncertain with the unresolved issue of Speaker Nasheed's absence.
Related posts