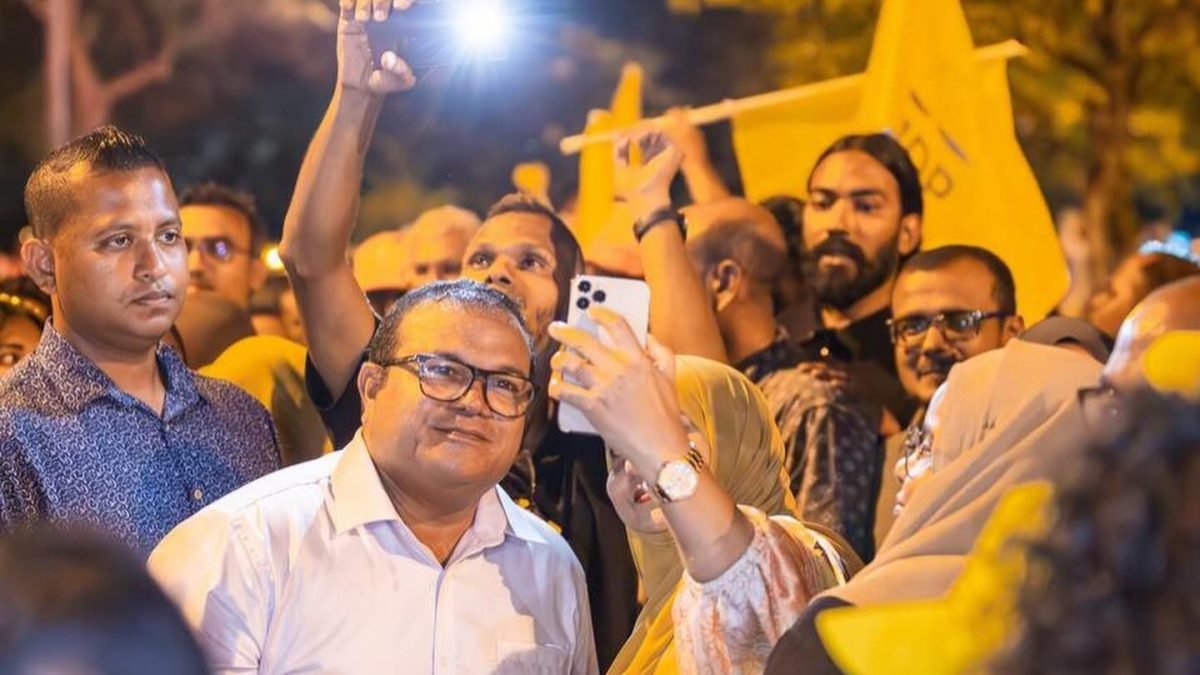 Enormous crowds have shown their affection and endorsement for their atoll's native MP, Mohamed Aslam, during his inaugural visit to the atoll after being announced as the running mate for the Maldivian Democratic Party (MDP)'s presidential candidate, President Ibrahim Mohamed Solih.
Aslam, who is marking his 20th year representing the atoll in Parliament, witnessed extensive lines of people stretching for miles to welcome him upon his arrival at Gan International Airport.
Videos circulating on various social media platforms depict jubilant crowds celebrating with chants and dances in support of their fellow native, who they hope would soon be elevated to one of the top positions of state.
Addu Atoll, which had also been affected by internal divisions within the MDP, experienced support shifting towards the breakaway movement 'The Democrats'. However, observers present at the airport on Monday evening attested that the unwavering affection for Aslam demonstrated that support for the MDP remained strong within the atoll.
Monday also witnessed the visit of Progressive Party of Maldives (PPM)/People's National Congress (PNC) candidate Dr Mohamed Muizzu to the Atoll. He was also greeted by substantial crowds, reportedly constituting the highest number of supporters for a PPM candidate's visit to the atoll thus far.
Related posts