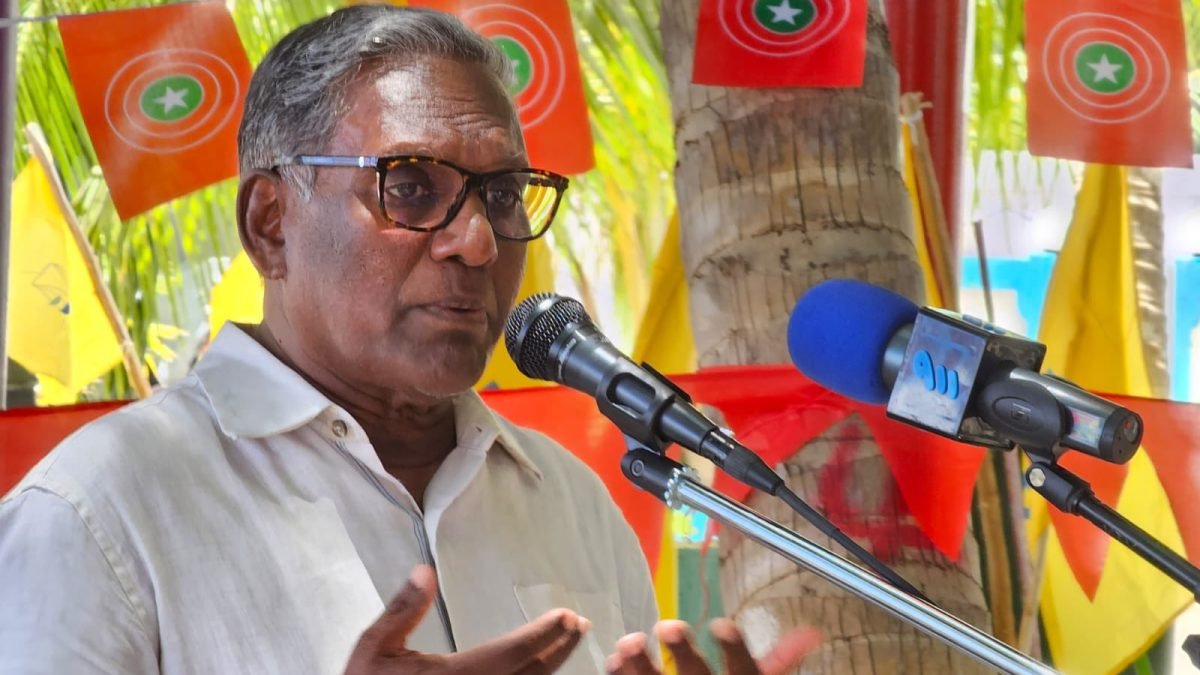 Former President Waheed Hassan, while on the campaign trail for Jumhooree Party presidential candidate Qasim Ibrahim, called out the 'two major political parties' in the country for intentionally obfuscating his contribution to nation-building and resorting to name-calling and character assassinations. He stated that his contributions, all undertaken in good faith and backed by years of experience, which in turn had been reinforced by his academic background, have gone completely ignored.
"One party refers to me as a 'black crow' while the other uses terms like [predatory] 'eagle'," Waheed said.
Having taken over, after a particularly tumultuous and contentious resignation by President Mohamed Nasheed in 2012, Waheed, the then vice president, took over the top job in line with the constitution and yet he was, in a concerted effort, branded a 'traitor' across the whole nation, Waheed said. Nasheed had almost immediately contested his resignation, saying that he did so under severe duress and threats, forcing Waheed to set up a Committee of National Inquiry which, endorsed by international observers, determined that Nasheed's resignation, while tumultuous, was not forced – a decision that Nasheed supporters continue to dispute.
However, while Waheed's time as president restored a measure of sociopolitical stability to the nation, he contested for president in 2013 and was knocked out in the initial round. He had, until recently, remained largely uninvolved in active politics, except in an advisory capacity.
During the lead up to this year's presidential elections, however, Waheed, having been an advisor to the Progressive Party of the Maldives (PPM), positioned himself as the presumptive presidential candidate for the party, given Abdulla Yameen Abdul Gayoom's inability to contest. However, PPM chose to back a candidate from the smaller People's National Congress (PNC) instead of fielding their own; a decision that saw Waheed leave PPM. With the deadline to declare a presidential candidacy fast approaching, he joined Jumhooree Party (JP) and threw his support behind Qasim Ibrahim.
Waheed holds a PhD from Stanford University, USA, specialising in international development. He also has an MA in political science and an MA in education, both from Stanford. He has worked in the headquarters, regional, and country offices of the United Nations, and has held several leadership positions in UNICEF. He was a UN Special Representative in Afghanistan and as Associate Director of the UN Development Group Office in New York, in that capacity, he served as the Secretary of the UNDG Management Group, overseeing the setup of the first UN Joint Office pilot and leading the headquarters support for the UN Resident Coordinator system for Europe and the Middle East. Prior to joining UNICEF, Waheed was a Member of Parliament for Malé. He has also been an educator and has worked with other UN agencies such as UNDP and UNESCO.
Related posts