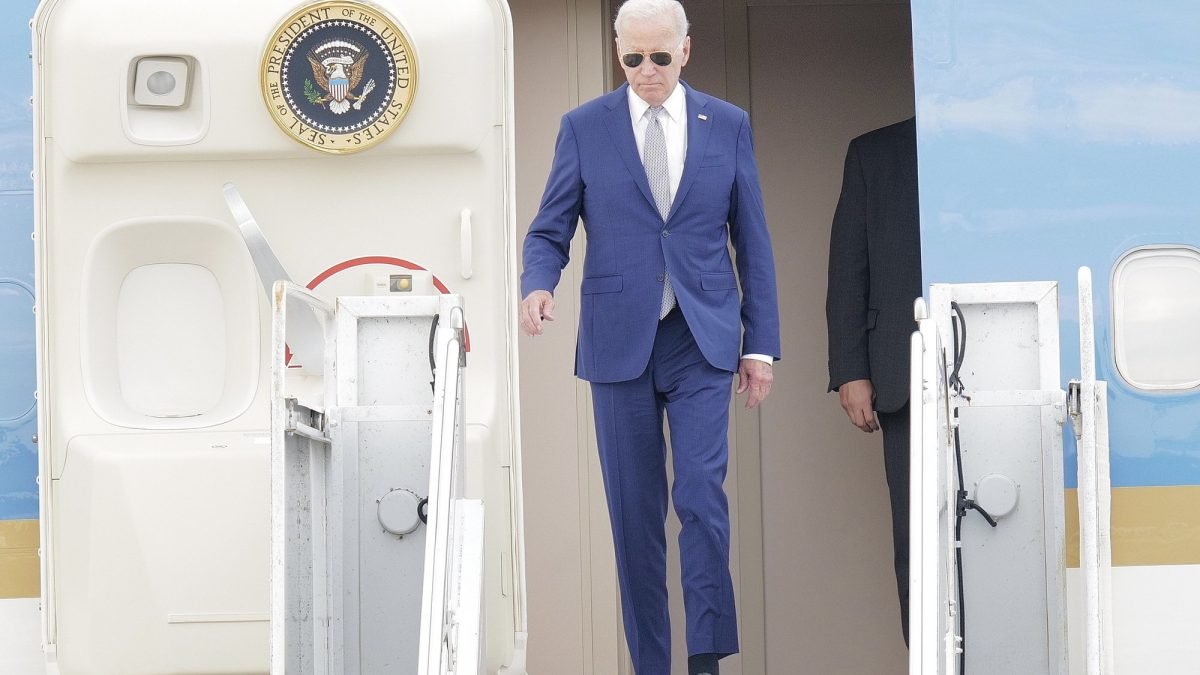 US President Joe Biden's visit to Hanoi on 10 September was a historic moment in US-Vietnam relations. The two nations signed a Comprehensive Strategic Partnership, commemorating over 50 years since the last American soldier left Vietnam and marks an upgrade in diplomatic ties.
The agreement was signed by President Biden and Vietnamese General Secretary Nguyen Phu Trong in a ceremony at the Presidential Palace in Hanoi. The partnership is intended to strengthen cooperation between the two countries in a wide range of areas, including trade, investment, security, and climate change.
President Biden made his way to Vietnam, following his attendance at the G20 summit held in India. Biden was the first US President to be invited to the country by the Communist Party.
Vietnam accommodates a youthful and well-educated workforce, making it an appealing destination for US investors seeking to diversify their operations. The country's entrepreneurial spirit is also seen as an attractive factor for US businesses, particularly those considering relocating their manufacturing operations away from China.
In recent years, major corporations like Dell, Google, Microsoft, and Apple already moved segments of their supply chains to Vietnam, signalling the country's growing importance in the global manufacturing landscape.
Additionally, Vietnam presents itself as a promising market for weapons and military equipment, as the nation seeks to reduce its reliance on Moscow for such resources. This could open new avenues for defence cooperation between the United States and Vietnam.
Beyond economics, the US is interested in assisting Vietnam in becoming a key player in the global semiconductor supply chain and in developing its electronics sector. These areas have gained significance in the context of US efforts to limit China's access to advanced technology.
However, President Biden faces the delicate task of balancing strategic interests with the promotion of human rights and freedom in Vietnam. Human Rights Watch reports that government critics in Vietnam often encounter intimidation, harassment, and imprisonment. The Communist Party state exercises authority over media in the country.
Despite the lingering memories of the Vietnam War, recent polls in the country indicate that the United States is held in high regard by the Vietnamese people, with substantial admiration and goodwill. This sentiment shift has been cultivated since the normalisation of diplomatic ties in 1995.
Education remains a powerful bridge between the two nations. Each year, tens of thousands of Vietnamese students embark on journeys to the United States to pursue higher education.
Meanwhile, China has expressed concerns about the improved relations between the United States and Vietnam. Beijing characterises these developments as evidence of America's "cold-war mentality."
The partnership is seen as a crucial step in countering China's influence in Asia. President Biden clarified that the United States' actions were not aimed at containing or isolating China. The US President expressed his desire for China's economic success but underscored the importance of adhering to international rules and norms.
The pace of recent diplomatic developments in the Indo-Pacific region has left Beijing in a state of surprise, according to Dr John Hemmings, senior director of the Indo-Pacific Foreign and Security Policy Programme at the Pacific Forum. Dr Hemmings suggests that China may not have foreseen how swiftly Washington would capitalise on these successes.
"Washington doesn't want to say it is in a Cold War. Instead, it is making appeals to countries with liberal democracies or countries where sovereignty is at risk. This double-handed approach is becoming more attractive to the region," Dr Hemmings notes.
Vietnam's strengthening of its partnership with the United States sends a signal to Beijing in the wake of China's ongoing encroachment on Vietnam's territorial claims in the South China Sea. Recent reports from Vietnamese state media have highlighted claims by local fishermen that a Chinese coastguard ship fired a water cannon at their boat near the disputed Paracel Islands.
Related posts