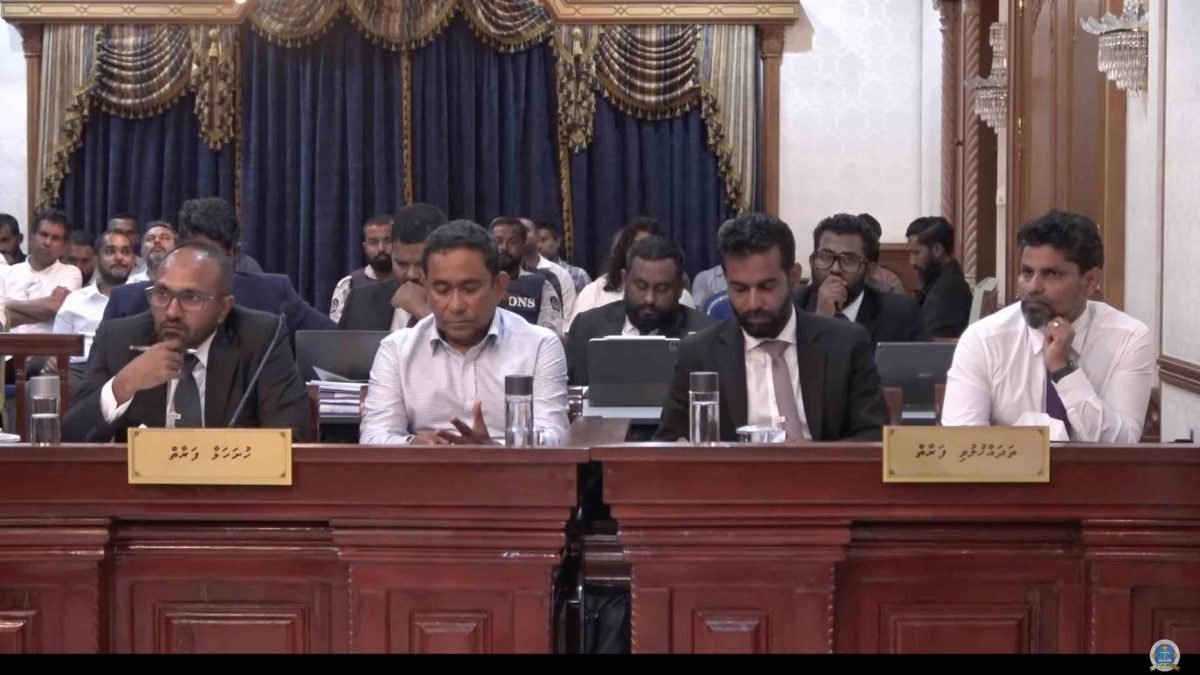 During his High Court appeal, former President Abdulla Yameen, convicted of accepting a US$1 million bribe over the lease of Aarah Island in Vaavu Atoll, has denied allegations that he used his official position to secure the island for former MP Yousuf Naeem's company, 2G Pvt Ltd.
Yameen told the High Court that he was unaware that Aarah was being leased to former MP Yousuf Naeem's company, 2G Pvt Ltd, for tourism development. Naeem, also serving a prison sentence for his involvement, allegedly paid Yameen the bribe through a cheque of US$1 million, deposited in Yameen's account just two days after Naeem received the funds in his account.
Yameen contested the prosecution's assertion that he had instructed former tourism minister Ahmed Adheeb to secure the island for Naeem. He stated that the decision to allocate the island came from the Economic Youth Council (EYC), with no specific mention of the lessee in any official documents.
Yameen also highlighted that the tourism ministry often makes such allocations without consulting the President's Office, saying this disputes the idea that he should have had prior knowledge of the allocation.
Yameen also responded to allegations stating that he and Naeem received money through unlawful means. He asserted that there was no proof provided by the prosecution regarding the origin of the funds or why he should be aware of it.
Related posts