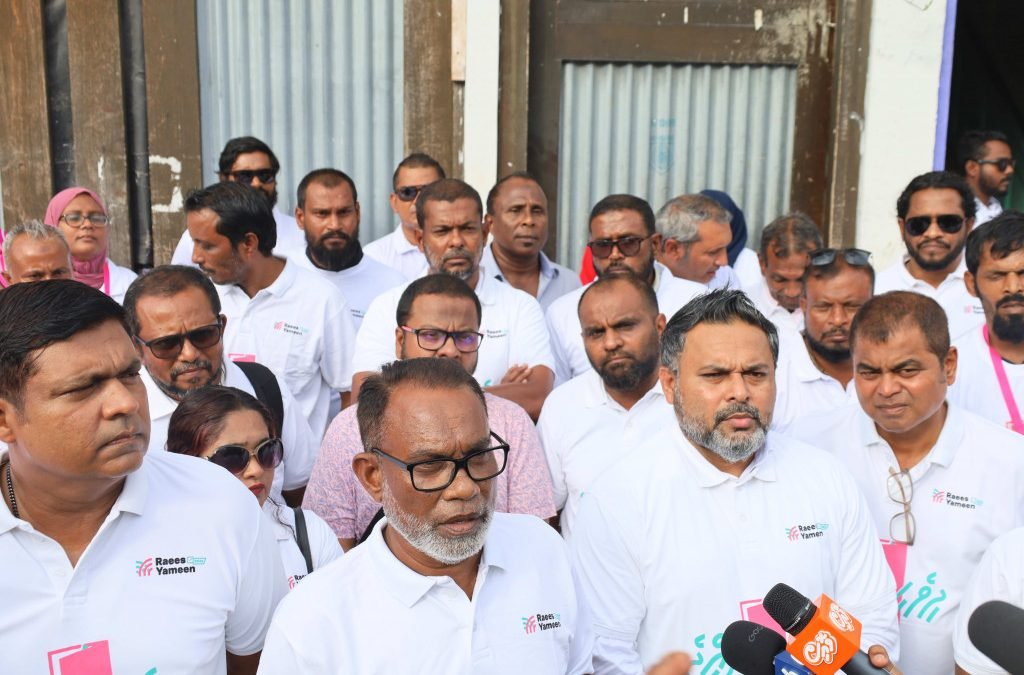 Former President Abdulla Yameen's presidential campaign was officially launched in the capital city of Malé on Monday, as the opposition coalition aims to secure his return to power.
Speaking at the campaign's inauguration, Abdul Raheem Abdullah, President of the Progressive National Congress (PNC) and the acting leader of the opposition PPM/PNC coalition, declared that the campaign would visit every household in the city. He said there would be no need for a second round of voting if Yameen is given the opportunity to participate in the upcoming election.
Abdul Raheem expressed his desire to see Yameen's participate in the campaign activities. However, Yameen is presently serving an 11-year prison sentence for bribery and money laundering.
"The people are not concerned about Yameen's current whereabouts; their focus lies in bringing him back to power," Abdul Raheem stated, highlighting the enthusiasm among Yameen's supporters.
The campaign commenced with a door-to-door initiative, aiming to reach two-thirds of the total voting population. Abdul Raheem revealed that campaign trips to the islands would commence in the near future.
However, Yameen's legal status prohibits him from contesting the presidential election scheduled for 9 September. The opposition coalition and Yameen's legal team are hopeful that an appeal against his bribery and money laundering conviction can be submitted to the High Court within the stipulated timeframe, allowing him to potentially enter the race.
Related posts