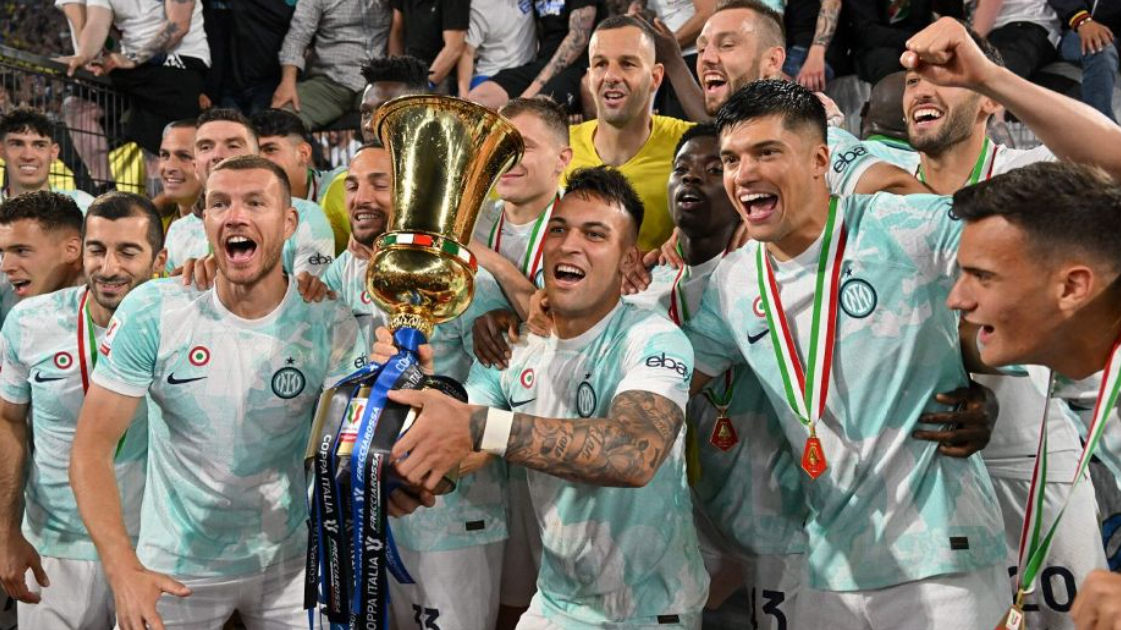 Inter Milan, the finalists of the prestigious UEFA Champions League, demonstrated their resilience by staging a remarkable comeback to defeat Fiorentina 2-1 and clinch their second consecutive Coppa Italia championship on Wednesday night.
The victory, which marks the Nerazzurri's consecutive back-to-back conquest of the trophy, could be the first step towards a potential double triumph for Inter as they prepare to face the daunting challenge of the Champions League final against Manchester City.
Despite Fiorentina's strong start, taking the lead just three minutes into the match with Nico Gonzales capitalising on Jonathan Ikone's low drilled cross.
Inter Milan were quick to respond, Lautaro Martinez calmly slotted the ball beyond Salvatore Sirigu to equalise. Martinez sealed his brace less than ten minutes later by powerfully striking the ball past the helpless Sirigu, propelling Inter ahead in an exhilarating first half.
Both teams enjoyed opportunities in the second half, most notably Romelu Lukaku's long-range shot that Sirigu managed to parry away. However, the pivotal moment arrived for Fiorentina as Luka Jović found himself with a free header from close range, only to direct it wide, encapsulating a night of disappointment for his team.
Fiorentina's aspirations of securing two trophies this season were dashed, as they prepare to face West Ham in the Europa Conference League final on June 7. Meanwhile, Inter's focus shifts towards the highly-anticipated Champions League final against Manchester City, scheduled for June 10.
Related posts