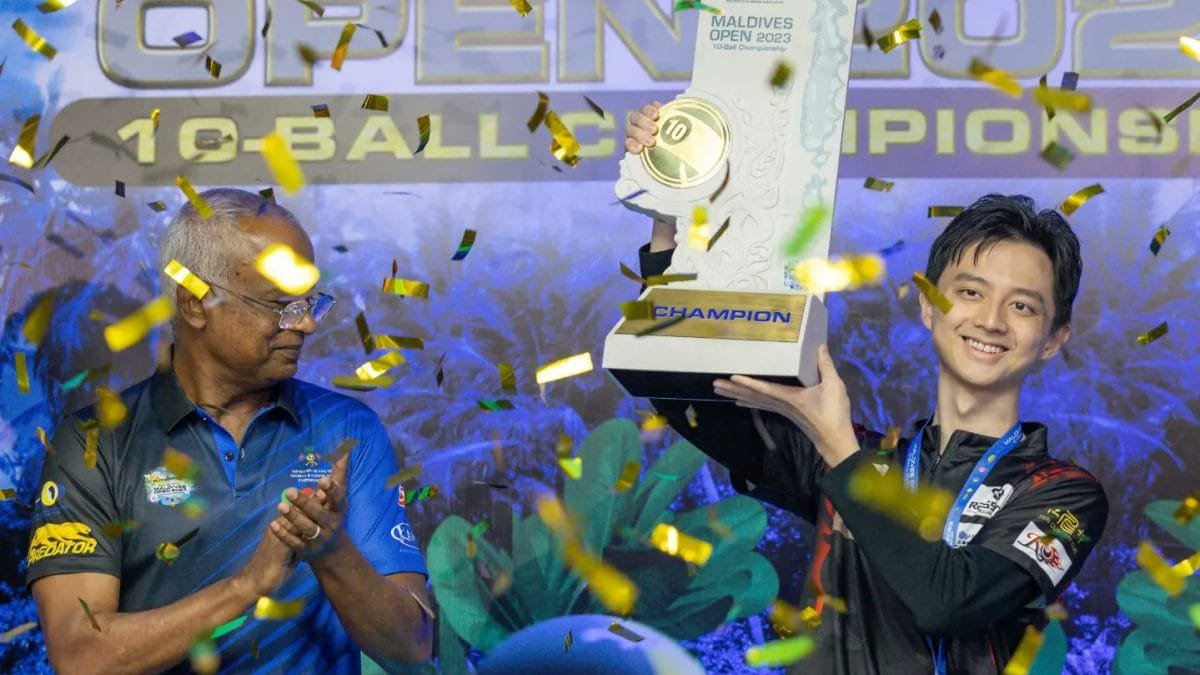 Chinese Taipei's Ko Pin Chun emerged victorious at the Maldives Open 10-Ball Championship, defeating Joshua Phila of the Philippines in a closely contested final. The tournament, which featured 64 players from 15 countries, saw Chun defeat world number 10 Wiktor Zielinski in the final, while Chua won the second prize after an impressive display throughout the competition.
Chun's path to the final was not an easy one, as he faced stiff competition from some of the best players in the world. He defeated Zielinski in the final after an intense battle that saw both players showcase their skills and tactical nous. In the semi-finals, Chun had to dig deep to overcome fourth seed and world number 12 John Mora of Canada, while in the quarterfinals he defeated Carlo Biado of the Philippines.
Meanwhile, Phila put in a strong showing throughout the tournament, defeating world number three Joshua Filler in the semi-finals to set up a thrilling final showdown with Chun. The match was a tense affair, with both players showing their quality and determination, but in the end it was Chun who prevailed, winning 10-8 to claim the championship.
The Maldives Open was a truly international event, with 48 foreign players and 16 local players competing in the tournament. Among the local players, Hassan Shaz Mohammed created history by becoming the first Maldivian to reach the knockout round of a world ranking tournament. In addition, Hussain Fayyaz, Ismail Jeehan, Mohammed Sharif, and Ahmed Shihad all recorded at least one win in the group stage.
The event was organised by the Maldives Pool Billiards Association (MPBA) in collaboration with the World Pool Billiards Association and the Asian Confederation for Billiards Sports.
Related posts