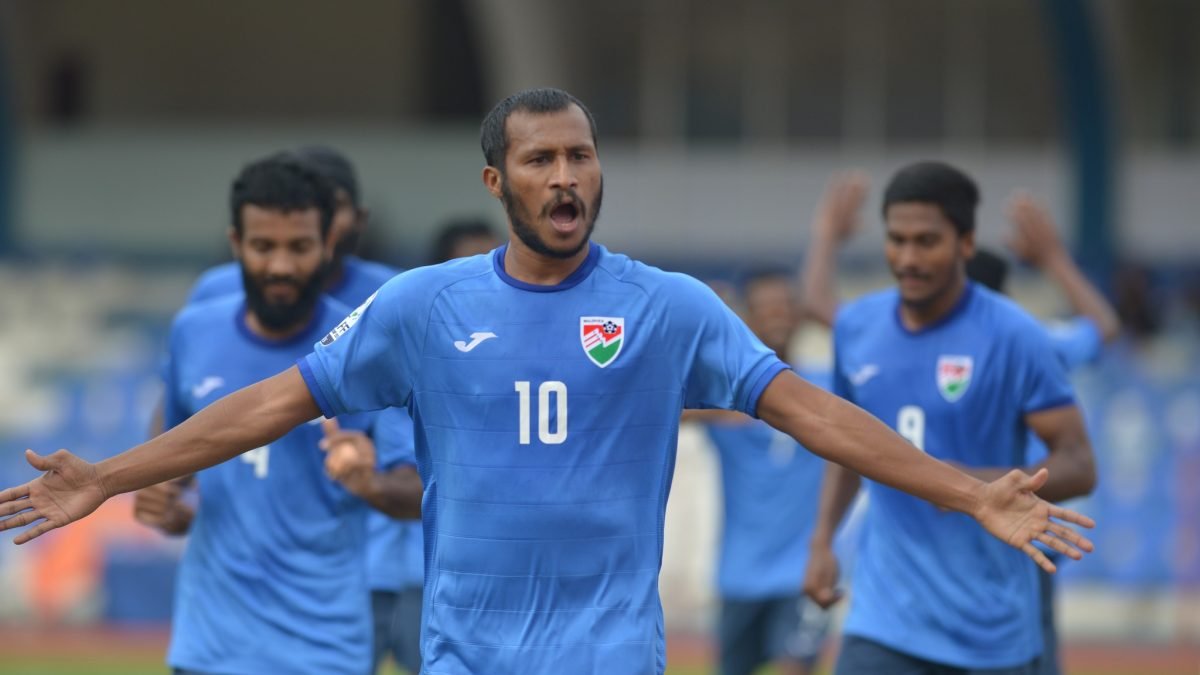 The Maldives have suffered a dismal 3-1 loss at the hands of Bangladesh in their second game at the SAFF Championship, significantly diminishing their chances of progressing beyond the group stages in the tournament.
The match began on a positive note for the Maldives as Hamza Mohamed delivered an impressive curved shot into the bottom left corner of the goal, leaving Bangladesh goalkeeper Anisur Rahman Zico helpless. The precisely placed shot put the Red Snappers in the lead, but it didn't take long for the momentum to shift.
The Bengal Tigers were hungry for an equaliser after conceding the early goal, effectively taking control of the game. Despite their relentless efforts, Maldivian goalkeeper Hassan Shareef exhibited exceptional skills, making save after save to keep his team afloat. However, just before halftime, Rakib Hossain stepped up to get his team on level terms, much to the dismay of the Maldives team.
The halftime break came and went, but the dynamic of the game remained unchanged. Bangladesh continued their dominance, creating numerous chances. Luck favoured Tariq Kazi after a chaotic mix-up in the penalty area, where the ball was cleared off the goal line twice along with a goalkeeping mistake from Hassan Shareef, eventually resulting in the Bengal Tigers taking the lead 2-1.
To compound the misery for the Maldives' lacklustre performance, Shekh Morsalin struck in the 90th minute to make it 3-1, completely extinguishing any hopes of a comeback. Despite having a relatively equal share of possession, the Maldives only managed to muster two shots on target, while their opponents boasted nine shots on goal.
This victory is a historic one for Bangladesh, their first win against the Maldives in the SAFF Champions after two decades. The Bengal Tigers last victory came in the 2003 final, where they beat the Maldives in a penalty shootout to secure the title.
With this victory, Bangladesh climbed to the second position in Group B standings, while the Maldives slipped to third place. The table-topping Lebanon are scheduled to face bottom-ranked Bhutan at 7 p.m. today, which could further impact the group standings. Both the Maldives and Bangladesh have to win their last game and hope for a slip up from their counterparts to progress to the next stage of the tournament.
Related posts