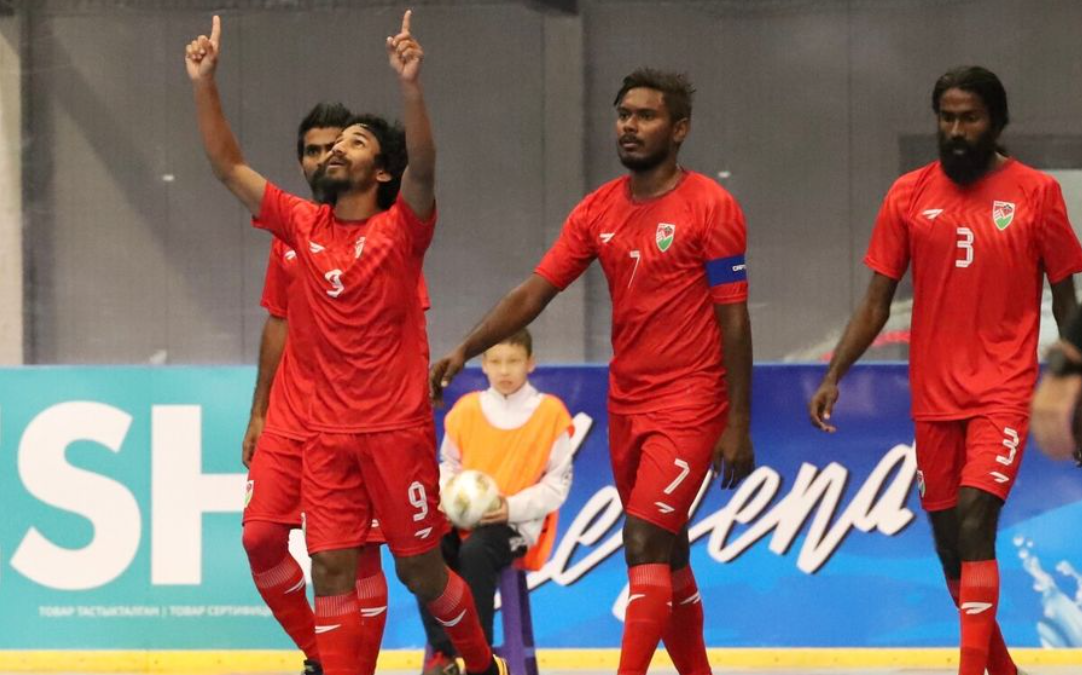 In Group C of the AFC Futsal Asian Cup qualifiers in Bishkek, Kyrgyzstan, Lebanon came back from behind to inflict a second loss on the Maldives, securing a convincing 6-1 victory on Monday.
Despite suffering a significant defeat to Iran in their first match, the Maldives made two changes to their lineup for the game against Lebanon. Hussain Sharif and Ali Haafiz were replaced by Ali Shiyah and Abdulla Shafiu.
Shiyah had a promising opportunity to score within the first five minutes, but he narrowly missed, sending the ball towards the crossbar.
The opening goal of the match was netted by Ali Haafiz in the 11th minute of the first half. He latched onto a clearance from goalkeeper Zaidan, elegantly maneuvered past two Lebanese defenders, and calmly slotted the ball into the net.
However, Lebanon swiftly levelled the score four minutes into the first half and managed to add another goal just before halftime, with both goals originating from set pieces.
Lebanon continued to dominate in the second half, securing their third goal in the eighth minute. Only two minutes later, they struck again, followed by two more goals in the closing moments of the match.
The Maldives will conclude their qualifying campaign with the final group game against Kyrgyzstan on Wednesday. Kyrgyzstan had previously defeated Lebanon 5-4 in their tournament opener.
Related posts