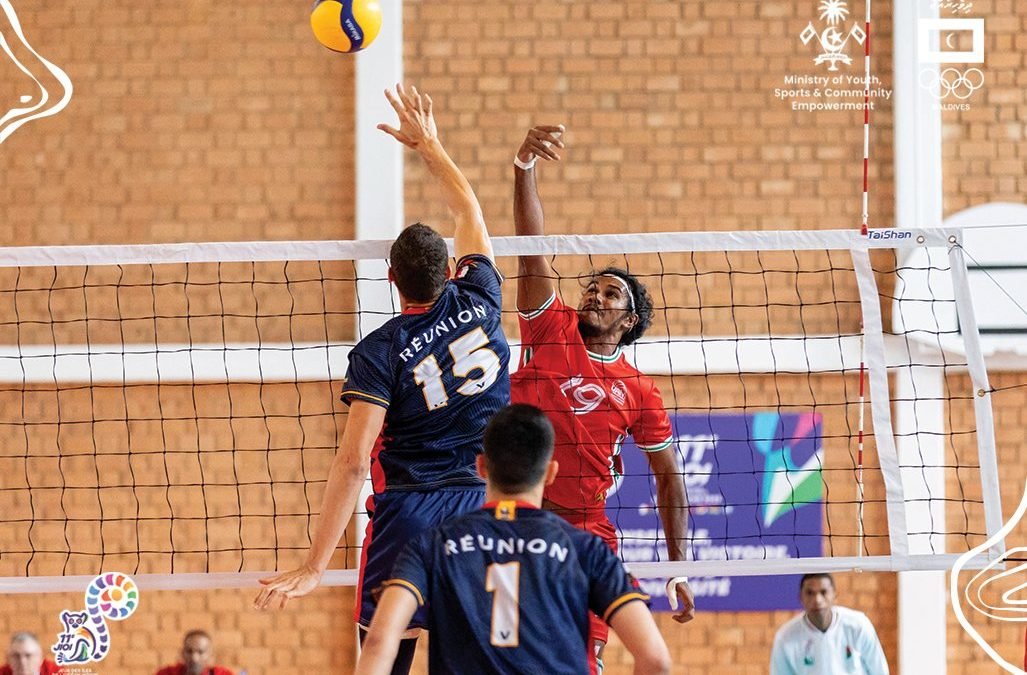 Despite putting up a strong fight in their respective opening games on Saturday at the ongoing Indian Ocean Island Games (IOIG) in Madagascar, both the Maldivian male and female volleyball teams failed to secure victories.
In the opening match, the Maldives men's national volleyball team engaged in an intense battle against Reunion. The match ended in a 3-1 loss for the Maldives. Reunion emerged victorious with set scores of 25-18, 29-27, 19-25, 25-22.
Speaking after the game, the team's coach, Mohamed Sajid, expressed his contentment with the players' performance. He acknowledged their achievements, highlighting that they managed to secure a set and came tantalizingly close to clinching the second set as well. Coach Sajid emphasised the importance of that pivotal set, stating that had they secured it, their outlook for the match would have been considerably more optimistic. He also expressed his belief that with a little more courage, the game's trajectory could have been altered in their favour.
Captain Adam Fairuz reflected on the match, identifying a key factor that contributed to the team's loss. He pointed out that their struggle with handling easy defensive balls played a crucial role in the outcome.
The women's team, meanwhile, faced off against Mauritius. The match ended with Mauritius securing victory in straight sets: 32-11, 25-16, and 25-2.
After the game, assistant coach Ahmed Adheel noted the shortcomings in the team's performance, particularly in terms of their reception during the game. "Early on, the team's reception wasn't up to par, which affected their gameplay," he said.
In their second game, the Maldives men's volleyball team will play against Madagascar on Tuesday.
Related posts