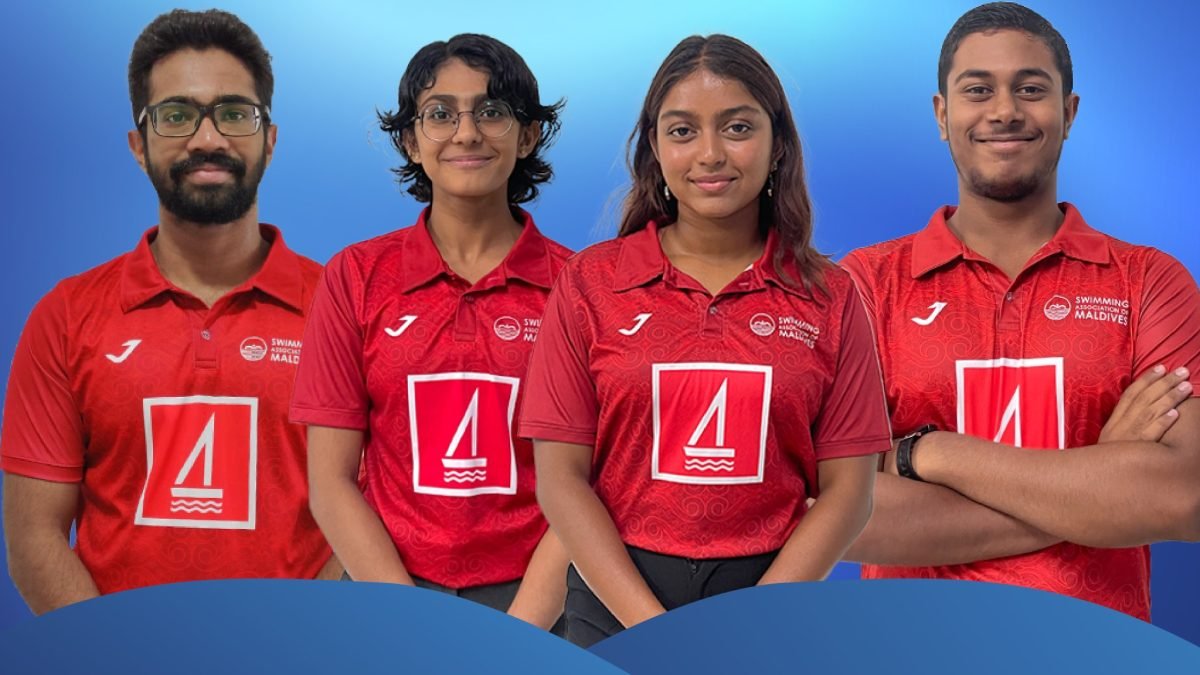 The Maldives national swimming team displayed impressive growth and improvement at the 20th FINA World Aquatics Championships in Fukuoka, Japan, breaking a total of six national records.
Ali Imaan, secured a remarkable achievement in the men's 200m backstroke event, setting a new national record. Imaan completed the heat in an impressive 2:23.46, surpassing his previous best by 4.71 seconds. At the seventh World Junior Championships, he had completed the same heat in 2:28.17.
Apart from the 200m backstroke, Imaan has also shattered the national record for the 100m backstroke event. Female swimmer Hamna Ahmed also joined the record-breaking club, setting a new record in the women's 100m backstroke event.
Not to be outdone, Meral Ayn Latheef and Mohamed Rihan Shiham also etched their names in the record books, setting new national records in the 200m butterfly event.
Meral demonstrated her talent in the 200m Butterfly, finishing the heat in a remarkable time of 3:05.69, breaking her own previous record set during the Asian Open School Invitational Aquatics Championship in Thailand, where she swam it in 3:06.78.
Rihan also displayed his skills by breaking his own national record in the 200m Butterfly event. Previously setting the record during the last FINA World Junior Championship with a time of 2:34.06, he managed to surpass that feat this year, completing the heat in 2:32.93.
The achievements didn't stop there, as four Maldivian swimmers collaborated in the four-time 100m mixed medley relay event, finishing the heat in 4:50.64 and breaking yet another national record.
Related posts