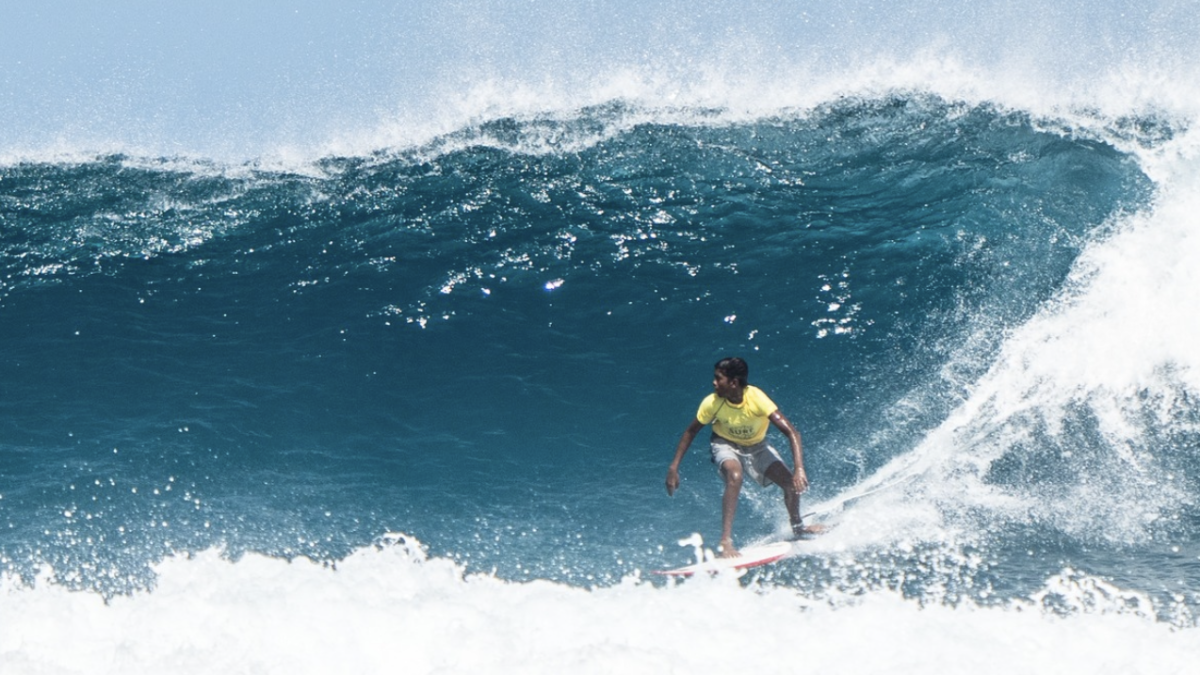 Promising surfer Sayyid Salahuddin emerged victorious in the junior category of the Dhivehi Surf League's fourth competition, Randha Raalhugandu, which took place in Thulusdhoo Island, Kaafu Atoll.
This marks his first-ever win in a tournament organised by the Maldivian Surfing Association (MSA) and also his inaugural participation in a final heat.
In the final showdown, Sayyid secured an impressive 12.50 points, leaving his competitor, Yusuf Kayan Hamdan Zaki, trailing behind with 7.84 points.
Prior to the final, Sayyid faced off against Kayan Abdulla Areef in the semi-finals, dominating the heat with 13.66 points, while Kayan Areef managed to secure 6.33 points. Meanwhile, in the other semi-final heat, Kayan Zaki earned 10.50 points to overtake his opponent Mohamed Inan Abdul Hannan who scored 8.60 points.
Despite his young age of 15, Sayyid competed in the open division, going head-to-head with seasoned surfers. He secured his spot in the open division as a wildcard entry for junior national team athletes, where he made it to the quarter-finals, but it was Hussain Areef (Ibu) who ultimately claimed the championship.
In the previous Mulikolhu Raalhugandu competition of this year's Dhivehi Surf League, Sayyid made it to the semi-finals of the open division, where he encountered tough competition from Ahmed Agil (Ammadey). In the Gaamadhookolhu competition in June this year, he also managed to reach the quarterfinals. 
The MSA has made an important decision to conduct the junior division during the Rannamari Challenge, the final competition of the Dhivehi Surf League. Through this event, the junior league champion will be determined based on athletes' points from their three best results in league competitions.
Related posts