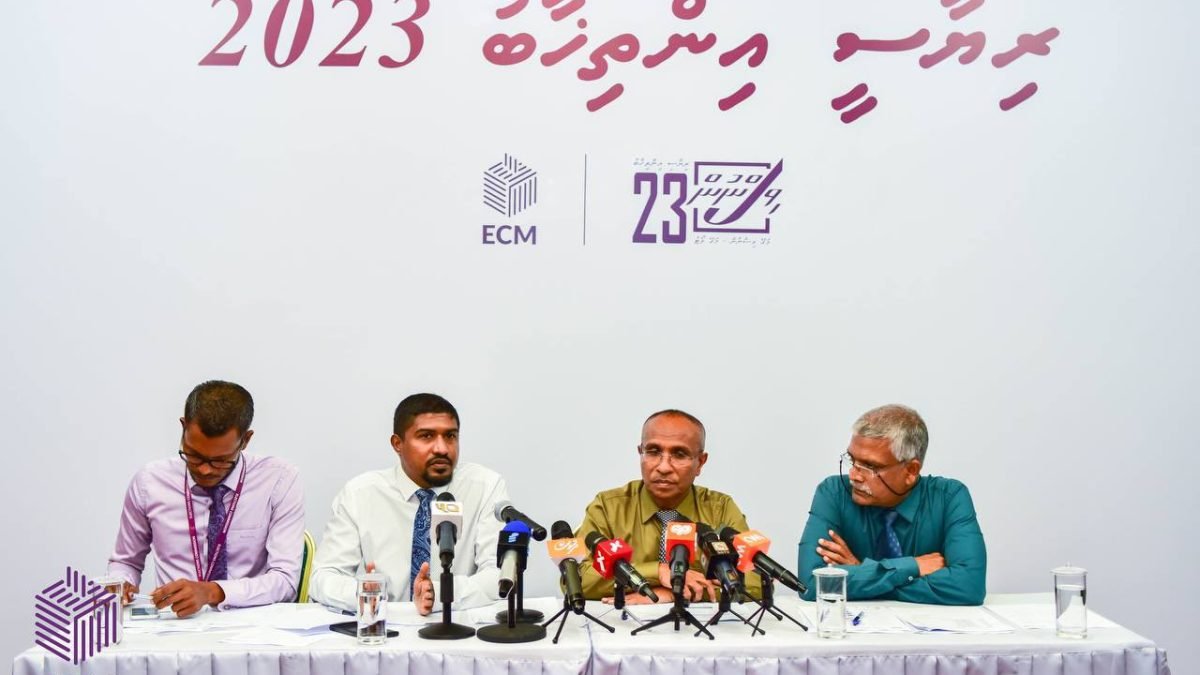 The Elections Commission (EC) has said it is ready to conduct a governance referendum on 29 October in accordance with the parliamentary directive, however it is unclear on what the referendum is to ask, or query the public on. EC Vice-President (VP) Ismail Habeeb said that there should be a very clear indicator of what the people were being asked to vote on which the parliament has not yet shared with the commission.
"We have asked parliament what question we, the Elections Commission, should query the public on? What is that [specific] question? Please send us the [official] Parliament approved question," Habeeb said.
Parliament had previously passed a resolution and served notice to EC, directing them to hold a referendum before the end of October. The commission, after legal consultations, has decided to proceed with the process while seeking added parliamentary input.
In the meantime, public awareness efforts related to the point or points on which the referendum is to be carried out will begin as soon as the budget is received, the election body said.
Speaking on other technicalities that should be addressed, Habeeb highlighted the need to compile a voter register and establish a complaints mechanism, among other voting-related technicalities. The commission is prepared to take on these responsibilities but cannot proceed until all legal questions are satisfactorily addressed, he said.
Habeeb said he had requested parliament to assign a budget for the referendum and that the commission could not proceed with the vote if a budget was not allocated. The commission had earlier indicated a budget of MVR 40 million would be required.
Habeeb also pointed out that, while parliament had asked the commission to conduct the referendum, there was no law on how to proceed with it.
"When a referendum is held, this power is given to both the President and the Parliament [to initiate one]. There has been no [other clarifying] legislation in the past 15 years," Habeeb said.
As it was the responsibility of the EC to conduct public votes under Article 32 of the Elections Commission Act, a regulation has been drafted to encapsulate the procedures to be followed by the commission when such a vote is taken, Habeeb said.
"The regulation will be gazetted within the next two days. The first draft has already been prepared," Habeeb said.
Related posts