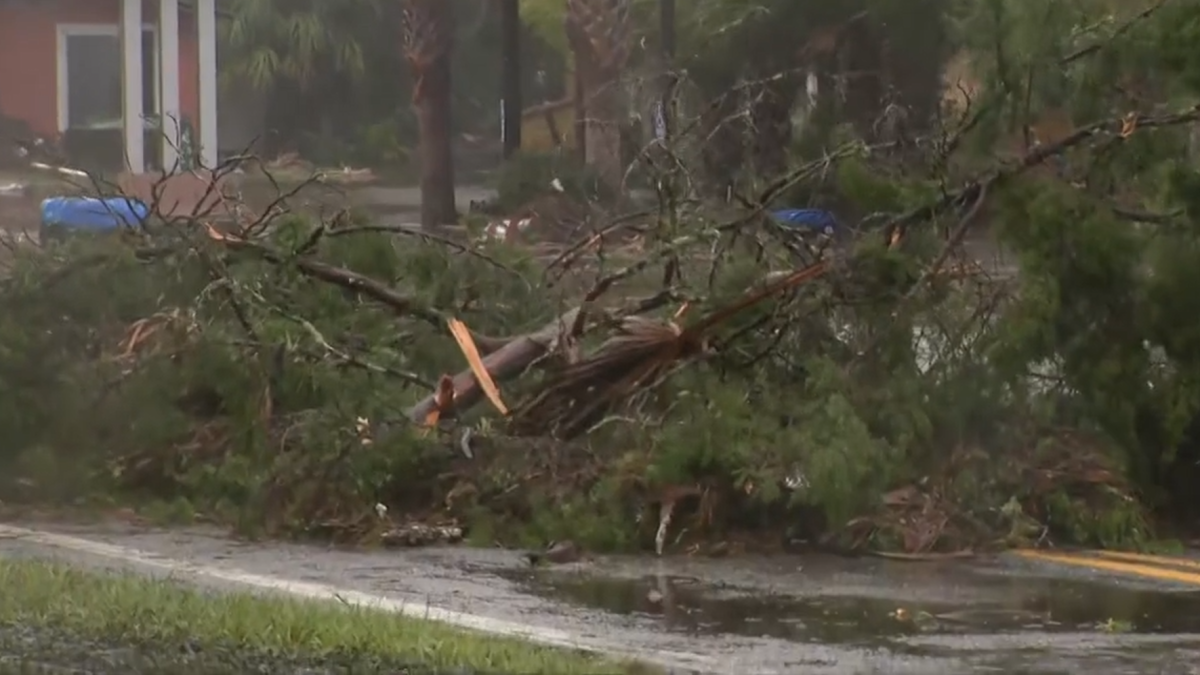 The National Hurricane Center (NHC) characterised Hurricane Idalia as an "unprecedented event" due to its rapid intensification and the immense impact it left across a wide region. The storm gathered strength near Cuba and caused widespread damage to homes and triggered floods in several villages.
As it approached Florida, Hurricane Idalia unleashed a storm surge that inundated coastal communities, including the coastal town of Steinhatchee. The town was submerged in up to 16 feet of water.
Storm surge is a phenomenon associated with the change in sea level caused by a storm. Strong winds during a storm can generate large waves that push significant amounts of water inland. The resulting storm surges have the potential to cause extensive flooding, erode beaches and highways, and even destroy buildings.
The force of storm surges can be powerful enough to knock down buildings and people due to their overwhelming strength.
As Hurricane Idalia moved towards southeastern Georgia, its potency began to wane, but it still managed to unleash flooding. The flooding resulted in some residents being trapped in their homes.
The southeastern US coast is preparing for the storm's continued impact as it progressed through Georgia and headed towards South Carolina and North Carolina. Coastal and inland flooding remains a threat.
President Joe Biden urged residents to heed evacuation orders and adhere to safety protocols, as the storm continued to churn through the region.
By Wednesday evening, several counties in Florida remained under evacuation orders.
Perry is at the centre of the hurricane's impact. The storm's winds and rainfall led to widespread power outages as power lines were downed. Videos circulating on social media captured the power of Hurricane Idalia's winds, showcasing the roof of a gas station being torn off and flung away as if it were mere paper.
Speaking from Perry, Florida Governor Ron DeSantis pointed out the ongoing assessments of the impact in the affected areas. A 100-year-old oak tree fell onto the Florida governor's mansion in Tallahassee during Hurricane Idalia, but no one was injured, according to the governor's wife.
Pasco County Fire Chief Tony Perez revealed that some residents, bound by their emotional ties to lifelong belongings, were reluctant to leave their homes and heed the evacuation call. Earlier in the day, in the town of Hudson, sheriffs and fire officials led the charge, utilising boats and large vehicles to navigate the flooded streets and reach residents in distress.
Related posts