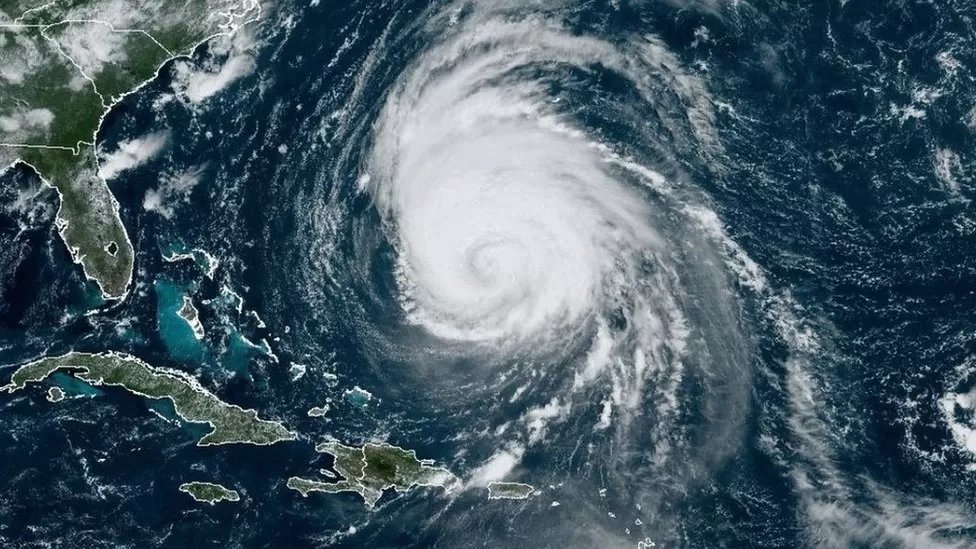 Hurricane Lee, currently in the Atlantic Ocean, poses a threat to the eastern seaboard of the United States and the coastal regions of Canada. Meteorologists monitor its trajectory, which veered northward, setting its sights on New England.
According to the US National Hurricane Center (NHC), the storm is expected to intensify into a massive hurricane, with sustained winds reaching 110 mph (175 km/h), by Friday night.
The impending storm has prompted authorities to issue warnings and advisories, urging residents along the east coast of the US and coastal Canada to brace for the potentially destructive impact of Hurricane Lee. The NHC points out that although some weakening is projected, the hurricane is likely to remain perilous over the weekend, with far-reaching consequences due to its extensive size.
Hurricane Lee was downgraded to Category 1 briefly but regained Category 2 hurricane status, with hurricane-force winds extending up to 115 miles (185 km) from its centre. Tropical storm force winds reach outward up to 240 miles from the hurricane's centre, increasing the potential for widespread damage.
The US National Weather Service (NWS) reported the presence of dangerous surf and rip currents along the southeastern US coast, indicating the immediate effects of the approaching storm.
Bermuda is under a tropical storm warning due to the hurricane, underscoring the need for vigilance beyond the continental US.
Massachusetts Governor Maura Healey took decisive action in response to the mounting threat, declaring a state of emergency as flash floods, road washouts, sinkholes, and building damage attributed to the hurricane began to emerge.
Experts also indicate the hurricane's potential to topple trees with its powerful winds.
Given Hurricane Lee's substantial size, pinpointing its exact landfall location remains a challenging task for meteorologists. However, the experts anticipate that landfall is most likely to occur somewhere between the states of Maine and Nova Scotia, possibly as early as Sunday or Monday.
Hurricane Lee is the 12th named storm of the Atlantic hurricane season, which typically spans from June to November. This year's season has been predicted to be more active than usual.
The rapid intensification of Hurricane Lee, transforming from Category 1 to Category 5 hurricane in just 24 hours on 8 September, left climate scientists astounded. This event marked the third-fastest intensification recorded in the past four decades.
Related posts