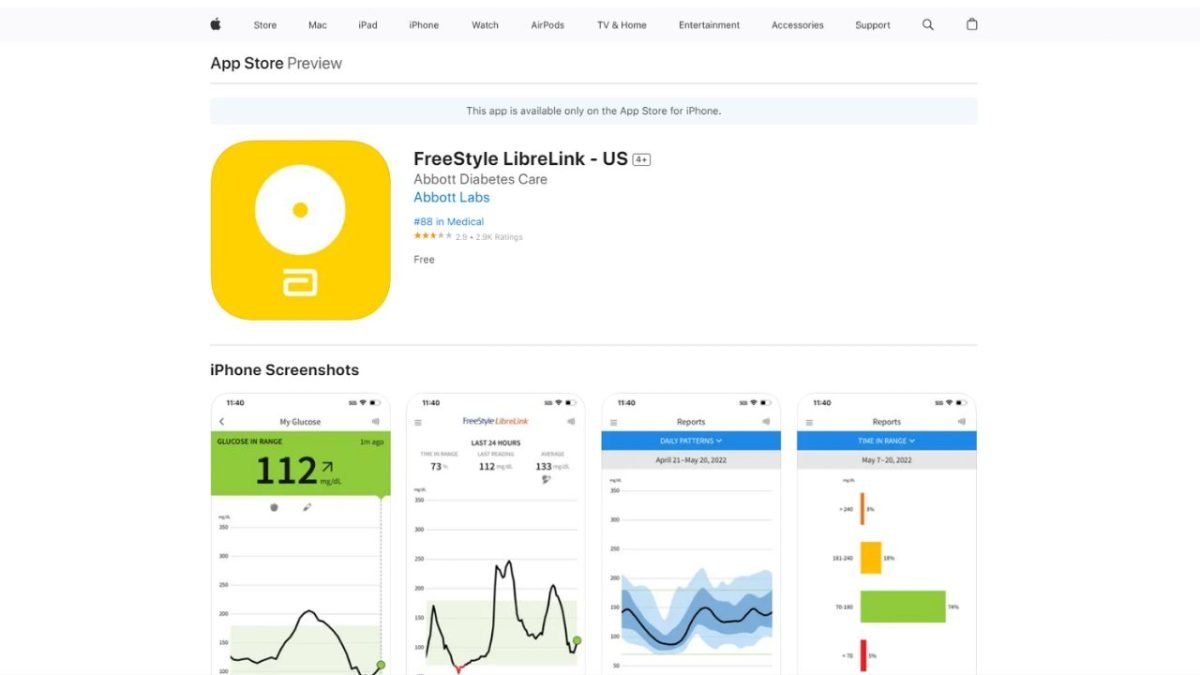 A popular diabetes monitoring app designed to help monitor diabetics' blood sugar levels has been successfully restored after causing distress to users due to technical issues. The FreeStyle LibreLink app, used in conjunction with a small sensor patch on the arm or belly, stopped working on some Apple devices following an update.
The technical issue left individuals relying on the app for glucose monitoring without access to vital data.
Abbott, the manufacturer of the app and glucose monitoring system, swiftly responded to the situation and released a new version of the FreeStyle LibreLink app that resolves the problems. The company advised all users to upgrade to the latest version as soon as possible.
During the period of disruption, users expressed their concerns online, highlighting the app's importance in managing their condition. Many individuals with type 1 diabetes rely on the CGM (continuous glucose monitor) to track their blood sugar levels continuously, eliminating the need for frequent finger-prick tests. The app's real-time glucose level monitoring helps users make informed decisions about diet and exercise, while also alerting them or their family members when blood sugar levels become too high or too low.
The NHS estimates that around 200,000 people in the UK use this type of sensor-based glucose monitoring system. The temporary app malfunction caused distress and anxiety to those who depend on the technology for their well-being.
One user, David Burchell, shared his experience, stating that waking up to a non-functional sensor was "very scary." Abbott's initial suggestion to delete and reinstall the app proved unhelpful as the company had temporarily removed the app from the App Store to address the issue.
Individuals without access to such monitoring systems must resort to frequent finger-prick tests, performing between four to ten tests daily to monitor their glucose levels.
The restoration of the FreeStyle LibreLink app and glucose monitoring system brings relief to its users who rely on the technology to manage their diabetes effectively. Abbott has expressed its gratitude for users' patience while the problem was addressed and apologised for any inconvenience caused.
Related posts