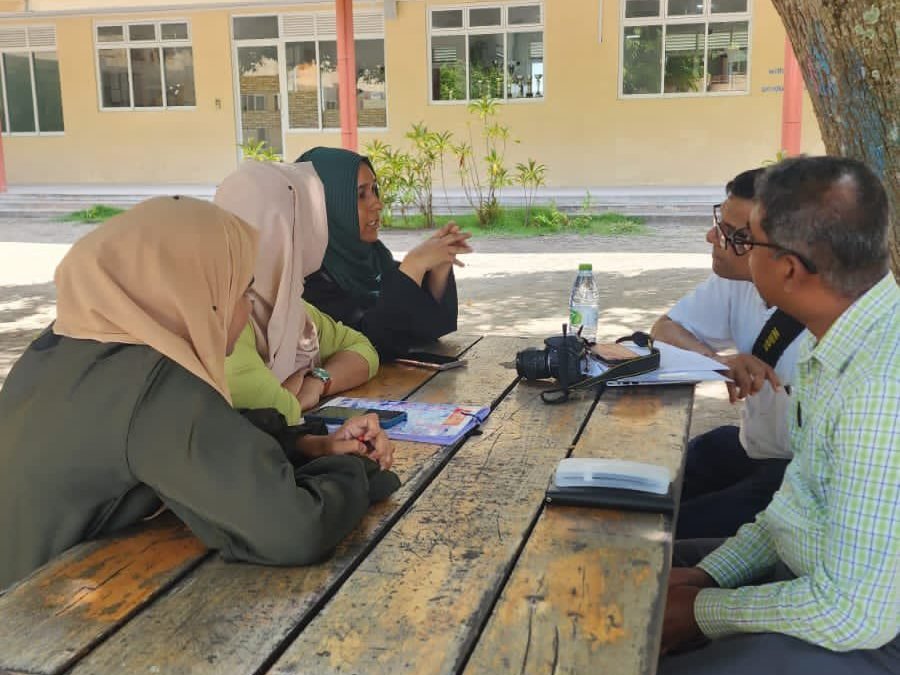 The Maldives will work towards the global elimination of Leprosy, the World Health Organisation (WHO)'s country office in the Maldives has said.
WHO, which has vast technical and practical expertise in disease control both globally and regionally, will support the Maldives on a mission to make Leprosy 'history' , the United Nations' public health organisation said in a post to social media today.
WHO has already facilitated an external verification mission, carried out between 8 and 15 October, where experts covered 10 islands conducting multi-stakeholder consultations, the organisation posted.
Leprosy, also known as Hansen's disease, is a chronic infectious disease caused by Mycobacterium leprae. The disease is known to occur at all ages ranging from early childhood to old age. It is curable and treatment during early stages can prevent disability. Leprosy is transmitted via droplets, from the nose and mouth, during close and frequent contact with untreated cases.
The disease manifests commonly through skin lesion and peripheral nerve involvement and is diagnosed by finding at least one of the 'cardinal' signs which include: definite loss of sensation in a pale or reddish skin patch; thickened or enlarged peripheral nerve, with loss of sensation and/or weakness of the muscles supplied by that nerve; and microscopic detection of bacilli in a slit-skin smear.
While diagnosis of leprosy is done clinically, laboratory-based services may be required in cases that are difficult to diagnose.
Leprosy, according to the WHO, is a neglected tropical disease (NTD) which still occurs in more than 120 countries, with more than 200,000 new cases reported every year. Elimination of leprosy as a global public health problem was achieved in 2000. It was eliminated as a public health problem in most countries by 2010.
The reduction in the number of new cases has been gradual, both globally and in the WHO regions. As per data in 2019, Brazil, India and Indonesia reported more than 10,000 new cases, while 13 other countries, including Bangladesh, Democratic Republic of the Congo, Ethiopia, Madagascar, Mozambique, Myanmar, Nepal, Nigeria, Philippines, Somalia, South Sudan, Sri Lanka and the United Republic of Tanzania, each reported between 1,000 to 10,000 new cases, the WHO said. Forty-five countries reported no cases and 99 reported fewer than 1,000 new cases.
The World Health Organisation, established on 7 April 1948 as the directing and coordinating authority in global public health within the United Nations system, has more than 7,000 staff worldwide collaborating with the governments of 194 Member States and other partners to achieve the WHO founding vision of the attainment of the highest possible level of health by all people.
The WHO Office Maldives operates under the umbrella of the WHO's South East Asia Regional Office to support the government in their health reform processes and strengthening its health systems. They also work together with multiple stakeholders from all sectors of society and are involved in a host of closely related public health activities including surveillance, capacity building, strengthening research, health promotion and awareness raising.
Related posts