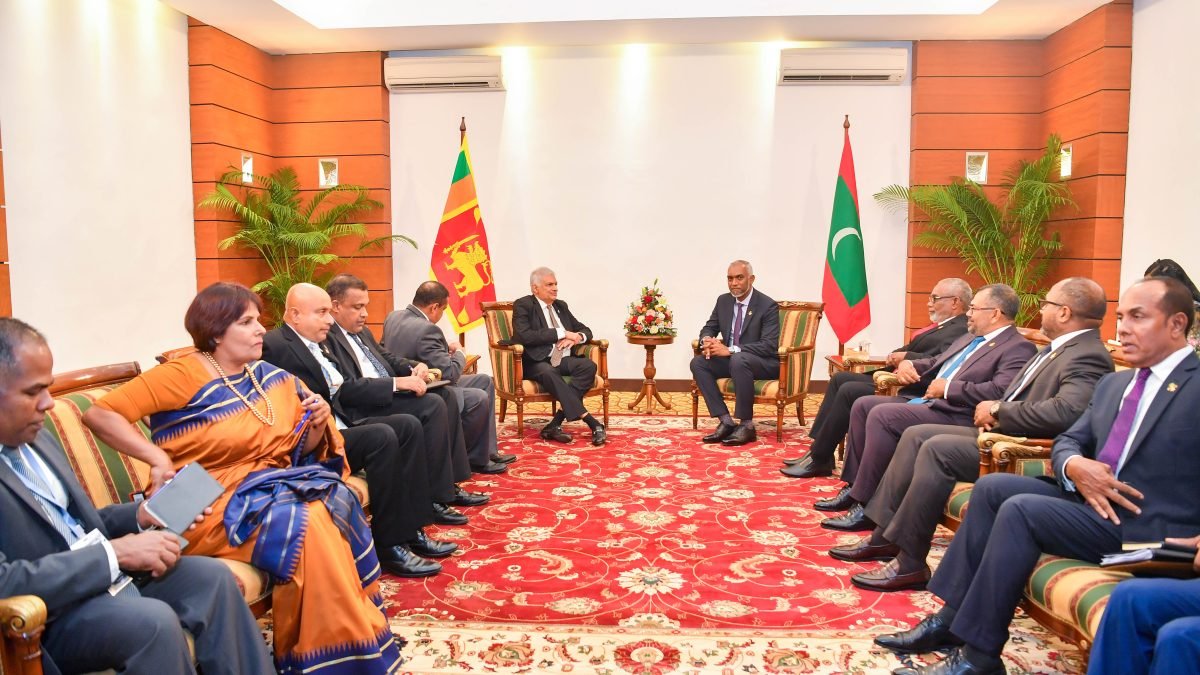 President Dr Mohamed Muizzu on Friday met with Sri Lankan President Ranil Wickremesinghe at Kurumba Maldives. The meeting took place hours after Muizzu's inauguration as the eighth president of the Maldives, an event attended by President Wickremesinghe.
President Muizzu expressed gratitude and welcomed President Wickremesinghe, acknowledging his presence at the presidential inauguration as a testament to the existing robust bilateral relations between the Maldives and Sri Lanka. President Wickremesinghe, reciprocating the sentiment, congratulated President Muizzu on his assumption of office.
During the meeting, the leaders highlighted the longstanding relations between the Maldives and Sri Lanka, and expressed their commitment to further strengthen ties and explored avenues for enhanced cooperation.
Key areas of discussion included matters of mutual interest such as education, with a focus on facilitating multiple visa entries for students under 18, and collaborative economic recovery efforts.
At the meeting, President Wickremesinghe invited President Muizzu to make a state visit to Sri Lanka at his earliest convenience, and President Muizzu accepted the invitation.
Related posts