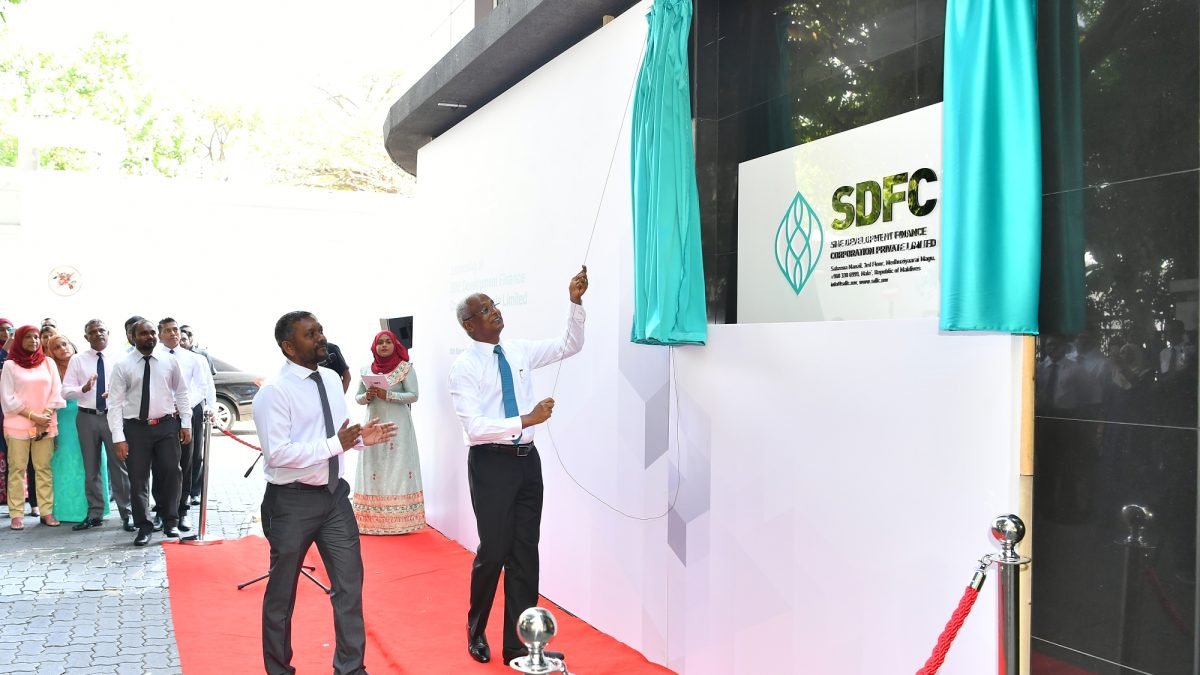 The SME Development Finance Corporation (SDFC) is working to set up an Islamic bank for small and medium enterprises (SMEs), the corporation's CEO Nazim Habeeb has revealed. SDFC is preparing the required documentation with the assistance of an international consultant and is set to make a submission to the regulator and central bank, Maldives Monetary Authority (MMA), he said.
Habeeb, speaking at an SDFC product launch, said the proposed new bank, which is expected to be established by the end of the year, will offer equivalent services available at other commercial banks.
The establishment of a top tier SME Islamic bank, which will offer Islamic finance and other Sharia-compliant services, is part of President Ibrahim Mohamed Solih's economic policy which calls for expanding Islamic financing offerings.
In addition to providing mortgage and equity-free financing facilities to SMEs, the bank is expected to expand its micro-finance offerings, thereby providing viable financing options to a broader demographic with a more policy-based focus.
Related posts