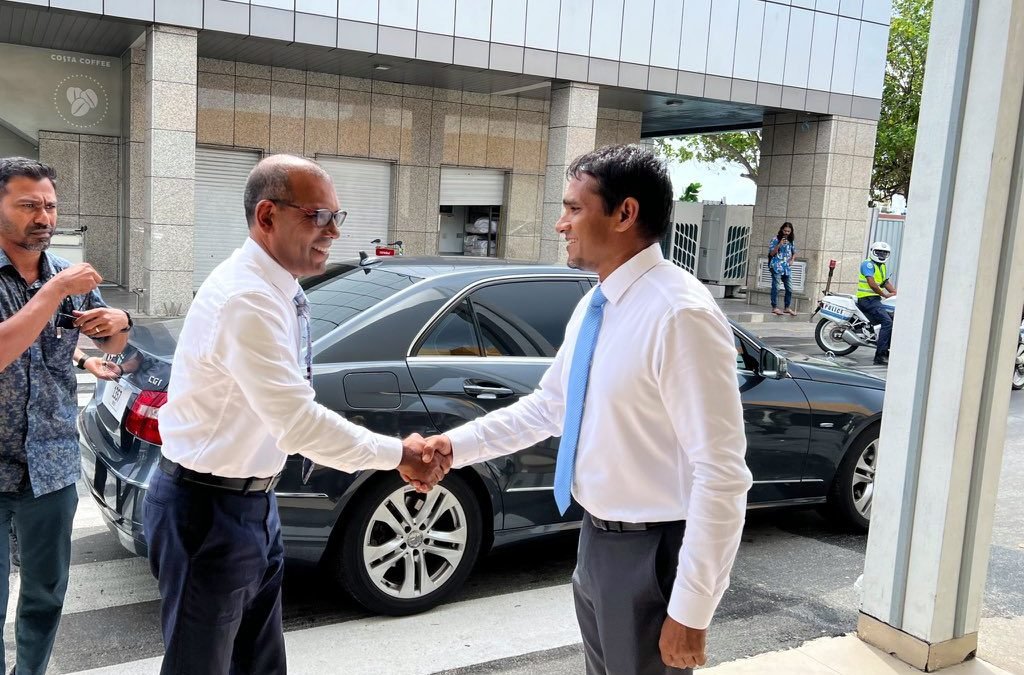 Ilyas Labeeb, presidential candidate for The Democrats, is ready to hold discussions with the Progressive Party of the Maldives and People's National Congress coalition (PPM/PNC) and his former party the Maldivian Democratic Party (MDP), he said. Labeeb garnered seven percent with 15,000 votes, coming in third in the first round of the presidential elections held September 9.
With The Democrats having managed to garner seven percent of the vote, an official alliance with either of the run-off candidates would prove to be a deciding factor in the second round. An alliance would be especially resourceful to MDP as it will help the party put them, in the run-off, on a more even footing with the PPM/PNC candidate. PPM/PNC's Mohamed Muizzu led MDP's Ibrahim Mohamed Solih by seven percent – Muizzu with more than a 15,000-vote lead, has 46 percent of the votes won with incumbent Solih having 39 percent.
With neither of the candidates securing more than 50 percent of the vote, the nation is now set to vote, on 30 September, in a second-round run-off which will see the top two candidates compete for the top job.
Speaking to local media after the provisional results of the first round, Labeeb said there was public concern over their stand on both the MDP and PPM, and that his party would decide what was best for the nation.
"We seek to align our party's thinking, philosophy, principles and values with the parties we engage with," Labeeb said.
They have not yet engaged with any party and will do so after discussions within their own party, during which they will seek the views and advice of its members and supporters, according to Labeeb.
"We have not closed any doors to talk to anyone," Labeeb said.
While Labeeb has said he is open to talk to both parties, the founder of his party, Speaker Mohamed Nasheed, had, before the first round, extended an olive branch to PPM/PNC with calls to release former president Abdulla Yameen Abdul Gayoom from his 'unjust' jail sentence while also forcefully reiterating that he would 'disband' the MDP. However, Labeeb has denied that Nasheed has made such indications within the party.
The Democrats was formed by a breakaway faction of the MDP.
Related posts